Economy of Communion Conference Call
In North America, each quarter on the second Monday of the first month, those businesses and people interested in the Economy of Communion get together via conference call. The entire continent is represented. This is a precious time to share our life, deepen our understanding, and build relationship. Each meeting starts with a brief reflection, followed by the latest news and updates.
Below is the summary from our January 12, 2009, call.
FOOD for THOUGHT
Excerpt from Chiara Lubich, 1991:
"Unlike a consumeristic economy based on a culture of having, the economy of communion is the economy of giving. This could seem difficult, arduous, heroic. But it is not so because the human being made in the image of God, who is Love, finds fulfillment precisely in loving, in giving. This need is in the deepest core of one's being, believer or non-believer as he or she may be."
Excerpt from the introduction given by Vera Araujo to Chiara's theme for the EoC international meeting, September 2004:
The businesses will become, for many, models of communion, "true waiting rooms for paradise." Chiara becomes a prophet and she stimulates us to aim high and forward toward truly gigantic goals that are not impossible. Jesus among us can do this….
Excerpt from: Thank you, Chiara by Luigino Bruni, March 2008:
…Chiara, you helped me to discover the profound meaning of wealth and poverty. You made me understand that the most precious good is always our relationship with God and with people, mutual love, "Jesus in our midst".
Without reciprocity of relationships no "good" becomes well-being, and even in the case when goods are scarce and threatened, if we have mutual love, we are never indigent.
Communion is the only way to fullness of happiness, a happiness we can reach only if we forget ourselves and give ourselves to others in reciprocity….
UPDATES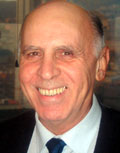 Alberto Ferrucci, International Association of the EoC: Alberto shared with us the following impression: Last month, Maria Voce, the President of the Focolare Movement, was in Genoa for the 7th anniversary of the Honorary Citizenship that the city had bestowed on Chiara Lubich. There she met secular politicians who are at a loss and do not understand what to do in the face of this global economic crisis. The same uncertainty came from the economists present. They are looking to Chiara's charism because they understand that there will be no return to the previous way but they don't know another way. Alberto reminded us that we have a treasure in the Ideal, that part of what we do is suffer, that this suffering makes us stronger, and that each of us and all of us need to reflect this treasure and help others to find this "other" way. Alberto recalled how, 19 years ago, in New York, it was asked that the walls of consumerism fall. Now everyone is suffering and this should be seen as a positive. What must we do? We must survive as businesses and give the culture of giving, helping people to find their way here, suggesting this lifestyle in brotherhood. From Europe it is seen that one very positive sign of hope coming from the US is its new president. We should always remember that where one of us is, there the entire EoC is. We are the charism of unity.

JoAnn Rowley and Joan Duggan, Finish Line New York, educational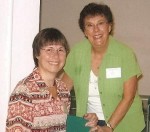 services: Since JoAnn is located in another state, the importance of unity, always paramount, becomes even more precious and in need of care. Communications becomes vital and maintaining reciprocity is everything. We were especially happy this holiday season to have received many cards, not only in New York but also in Texas, from families who are no longer part of Finish Line. We heard from past teachers and families who wanted to send the latest news and wish us well. We see this as a fruit of the EoC, the building of relationships that go beyond the business.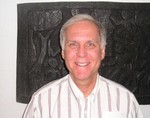 Roger Krokey, Terra Nuova, antique restoration: Roger is looking to shake the dust off of 2008. Financially, it was the worst year to date. The end of 2008 brought a bit of an upturn that hopefully will carry into 2009.
Nick Sanna, Neituitive, software development: Although not an EoC company,

the company is value-driven. 2008 was a challenging year. The work force went from 70 to 50. The goal throughout this process was how to stick to the core values and put the person first. There were hard decisions to make and these were made in a compassionate manner. People who were leaving gave marvelous confirmations that the company had been true to its values. 2008 ended in the red. It has been a challenge to go ahead without further cutting staff. Deferred bonuses were part of this package. The company, which had a period of high flying expanse, is now in a "test time" phase. It is a time of confirmation and recommitment to the core values.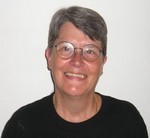 Miriam Turri, LaParola, school of Italian: With enrollment down, Miriam decided to branch out and also offer cooking classes. This seems to have been an inspiration because people are responding and the bills are being paid.
Marilyn Cox, ForWord Processing, virtual assistance:

This initiative continues ahead. One client who had been giving a lot of work has been quiet lately, but Marilyn is moving ahead, improving her website and her skills.
Linda Specht, professor, Trinity University: Student projects and

video from last year's EoC course are available online. This year, the course has a current enrollment of 23. Nick Sanna is scheduled to visit the class on April 1st. A paper co-authored by Linda and one of her colleagues, Kate Lopez, has been submitted to the European Academy of Management conference in Liverpool, UK, that will be held this summer. Word on acceptance should be coming in a short while.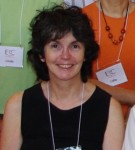 Kathleen Masters, interested in EoC: Kathleen and her husband, Tom, bought a foreclosed building in anticipation of developing an intergenerational facility. It is unclear what the appropriate path may be at this time, whether to sell or retain the building, which would accommodate 3 units. Kathleen and Tom are very encouraged and are listening hard, trying to discern the correct path to take.
John Welch, Sofia Violins, string instrument artisans: John did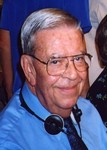 not sleep very well last night, struggling with at least two situations: one involving bootleggers on the West Coast, the other being dealers who are afraid to order new instruments. Then, today, the Gospel was about how Jesus called his apostles, and John was reminded once again about how this life is a journey, to love difficulties so as to transform them into love and trust in God's providence. This life is not meant to be followed only when it's convenient.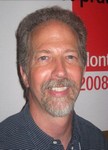 John Mundell, Mundell & Associates, environmental consultants: Nicholas, an young man from Argentina, a follower of Chiara, was on the conference call with John. John shared three details: (1) the company's relationship capital has brought unexpected additional business which has been placed on the Providence portion of the balance sheet; (2) with the move into the new building, new relationships have begun with the local community and, as a result, the building has become a focal point for a number of community activities; and, (3) last week, the EoC intern house was opened - at the intern house, 2 local Gen serve as housekeepers and hosts.

Jim & Mary Jane Milway, EoC supporters: There is never such a thing as "being retired".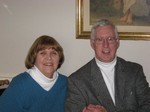 Even though the Purchasing Department has been closed for a number of years, Jim is still being contacted for periodic consultations. The last one financed the trip to the North American EoC meeting this past August. Also, because Jim and Mary Jane were there from the beginning in 1991, their names come up as contacts for those interested in the EoC. The latest contact occurred yesterday....Jim is following up!

Claude Blanc, CHB Associates, www.chbassociates.com

: Claude joined us for the first time today. This business provides one-on-one business coaching according to the Social Teaching of the Church and in light of Chiara's charism. This is done either face-to-face or through other communications media. The business is 5 years old. Claude shared that he used to think of shopping malls as "temples of consumerism" and now he views them as homes of humanity. He sees that malls today are in the eye of the cyclone where businesses ARE people trying to carry on in today's painful environment. He sees this company as a means of secular evangelization because values are in all the business plans he offers. He senses that something new is being born. It is an exciting time in unchartered waters.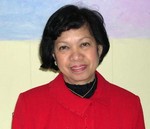 Bella Albos-Pozo: Bella has been working on opening an initiative that coordinates pilgrimages. This inspiration occurred at the EoC meeting in 2007. Recently she has had bookings each month. The monies are funding a student in the Phillipines. The first tour group was in October of 2008. There is a reunion for these travelers coming soon. She wants to coordinate with the Movement's tour group in the Holy Land. Anne Godbout (see next sharing) will help Bella here. Anne has been working with the group in Jerusalem for the last number of years.

Anne Godbout, Spiritours, soulful journeys, www.spiritours.net

: Spiritours celebrated its 5

year anniversary in December. There was a big celebration planned but the first snow storm of the year occurred on the same day so half the people could make it. People were very happy, there was a strong unity in the group and clients and collaborators felt it too. The World Family Meeting is taking place in Mexico at the moment. Business moves ahead. Among other tours, there will be 6 tours to the Holy Land, one of them will function as a retreat for priests. A reunion of the Morocco tour participants also occurred recently.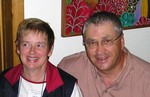 Andre' Roberge and Celine Marcotte, Arc-en-saisons, residential care for all seasons: Andre' reported that business is very good. Although initially the business started with a heavy residential component, today commercial work is also well represented. Each year business has increased. One piece of news from Vancouver that Andre' shared: a former EoC business (it has been sold and current ownership is not an EoC participant) gave an EoC contribution this year. This is seen as a great sign of hope. Andre' is also on the committee that is trying to establish a new business for elder care in Montreal. The committee is trying to construct a deal for an intergenerational property owned by the Gray Sisters. Although the latest offer was not accepted, the property has still not been sold. The committee is searching for the right proposal that may move this venture into a reality. We'll see what God wants!

Sue Paroski, First Fruits Farm, www.goatropers.com: Sue's husband, Tom, had knee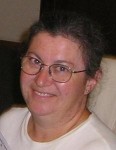 surgery today and so could not be with us. She sends the news that the surgery was successful and that Tom is at home recuperating. She sends her greetings and unity. Paulina was with a client during our conference call but she sent the following update: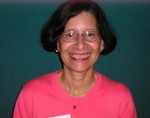 Paulina Sennett, Ideal Safety Communications, Questo indirizzo email è protetto dagli spambots. È necessario abilitare JavaScript per vederlo.:
First of all I am happy and thankful to be an EoC business. There were many new opportunities and challenges this past year. There were some new opportunities with a new organization and a big contract was received with another organization at the end of the third quarter. There were some challenges also which was Jesus forsaken. Somehow providence came in the least expected way. My first customer, who provides my business with some work, has been silent due to some budget cuts. Although we have not had work, I feel that our relationships have deepened. I try to keep in touch with my customers no matter what. My customers do appreciate that phone call or visit. The EoC helps me to keep my values in the business to see that every neighbor I see is Jesus. Although it is not easy at times, I try to do my best. And it works…