The workshop was held in the context of the Oceania Mariapolis of Focolare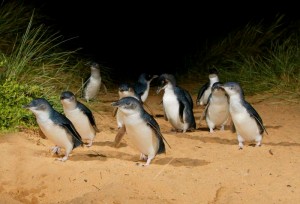 Our "correspondent" is currently located on Phillip Island, a beautiful island in the Bay of Melbourne, linked to the mainland by a bridge. The island is famous not only for its motor racing Grand Prix circuit, but also for the fact that the world's smallest penguins can be seen here every night at sunset as they return to shore after a day of fishing. These days a Mariapoli (the typical summer conference of Focolare) is taking place on Phillip Island with 530 participants, of which about 150 are from the Polynesian Islands (and speak French!).
"I have just participated in the workshop on the EoC and it was really very nice and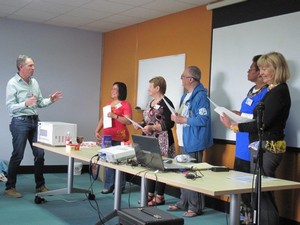 engaging," says Andrew Camilleri. "It all started with a little drama presentation in which a person receives a visit and would like to offer something but has nothing in the house. Then he calls some friends for help and every one of them brings what they have. Once put together, the ingredients provided for making a beautiful cake that then we all shared at the end of the workshop."
Andrew continues his story by telling us that after that Lorraine Lipson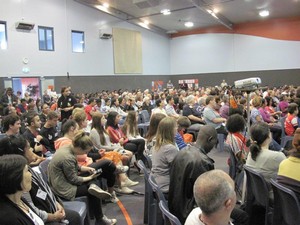 shared her experience at Dubai airport with all those present, and she also added what happened after. This was the opening to the presentation of the collective actions of recent years like the collection of aid sent to the Philippines after the typhoon of 2013 (a total of AUD 15,000 sent from Oceania) or the Kiribati AMU Project: a kindergarten that has already concluded its second school year, on one of the islands most at risk for the constant rise of the sea level.
The seeds of the EoC have been sown in Australia, too, they fell on "good soil" and are getting ready to grow.