The Kellogg Institute for International Studies at the University of Notre Dame (Indiana, USA

) is organizing

:
2nd International Conference on Human Dignity and Human Development

October 22-24, 2015
Notre Dame University
Hesburgh Center for International Studies
1399 N. Notre Dame Ave.
South Bend IN 46556 US
On October 22‐24, 2015 at the University of Notre Dame, the Kellogg Institute for International Studies will host its second international conference on human dignity and human development. The event is part of a larger research initiative of the Kellogg Institute on the meaning of human dignity in the context of development, and the implications of a comprehensive respect for human dignity for the methods and measures of development practice.
In development theory and practice there is broad consensus that attention to aggregate

economic growth alone is insufficient to advance people's well-being. Among the predominant capability, well-being, and happiness approaches and in human development more broadly, human dignity has emerged as a pervasive aim and animating factor for the practice of development.

Through a dialogue between scholars and practitioners, participants will consider human dignity in light of development experience in order to identify points of synergy and make viable recommendations for theory and practice. The conference also aims to generate practical guidelines for implementing the emphasis on human dignity explicit in the post-2015 sustainable development agenda.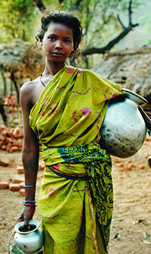 The 2015 conference follows on the achievements of a similar conference held in Rome, Italy, in October 2014, and AIMS to focus and deepen the insights Gained there and in Subsequent workshops and discussions, by again bringing together a group of prominent scholars and practitioners in the field of development.
Among these, Luigino Bruni has been invited to give his contribution on the theme of the conference as part of the opening plenary on 22 October in the afternoon.
See the schedule of the conference
See "Concept paper"
More Info: http://kellogg.nd.edu/dignity/