Christmas, passion and resurrection yesterday and today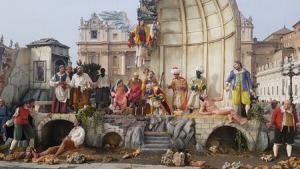 Tradition has always interpreted the scene of the birth of Jesus as a proclamation of his passion and resurrection: his people who do not recognize him and do not host him, the shining light of the cave that attracts the shepherds, life that defeats death, the cave and the sepulchre, Mary's stabat. Jesus the naked child just like he will be when he is crucified. We do not understand Christmas without Golgotha, nor Golgotha without Christmas. As we rejoice for Jesus who returns, let us not abandon the crucifixes of this night, which await our company to be able to hope for a resurrection.
Merry Christmas from the EoC team!