Enzo Morandi "Volo" left us last night. He had an important role in the first years of the Economy of Communion in Brazil. Luigino Bruni's remembering words follow.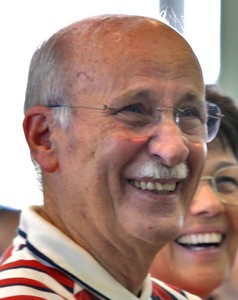 Enzo Morandi "Volo", (in Italian: "flight" or "I fly" - the tr.), one of the first focolarini, was co-responsible of the Brazilian Focolare Community with Ginetta Calliari when Chiara Lubich launched the Economy of Communion in Brazil in 1991. He played a key role in the birth and development of the EoC from the beginning. He was a technician, an industrial expert, and had a very concrete look on the world and on the economy. He loved the EoC very much and we loved him. I knew him well, also during the last few years when he came to the Centre of the Movement to continue to serve it. We thank him for his life he donated, and we entrust him with the present and the future of the EoC: may it grow to be beautiful, free, simple, concrete, sober, just as Volo was. Between heaven and earth.
---
In 2011, on the occasion of the 20-year anniversary of the Economy of Communion, we asked Enzo Morandi to tell us something about those early times, as a "privileged witness". For those who want to know him better, his interview is available at this link: The hand of God could be seen everywhere...