Paulo Melo passed away on Monday night after a very rapid disease. His contribution to the flowering of the EoC in Congo has been substantial.
by Antonella Ferrucci
Paulo Melo is one of those people who leave a sign to us through their lives - a trail of light would be a fitting expression - wherever they operate and the type of person each of us would like to meet along the way. Currently in charge of the Focolare Movement in Portugal together with Teresa Guedes, he died on Monday night after less than three weeks of having received the diagnosis of his merciless disease.
Paulo was an economist and has always loved the Economy of Communion: he worked in Congo for many years making the EoC literally flourish in that tormented land, with his concrete love support and constant encouragement towards the people there: many of them are in tears mourning him now.
Luigino Bruni's message of good-bye to him: "Farewell, Paulo, friend and brother focolarino from Portugal. A horrible tumour has taken you away in just a few weeks. You offered your life by following the Voice that lead you to Africa for so many years where you have given everything, including your health, to the people that you loved so much and made me love them so much. Thank you for your faithfulness and your testimony". Later he writes: "Today all the EoC is mourning Paulo who becomes one of those bright stars of heaven that make us live 'between heaven and earth'."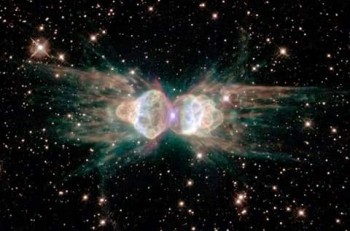 The metaphor Iolanda Tovar used is also very beautiful to describe Paulo and bid farewell to him on Facebook with this beautiful picture: "They explained to me that this is a planetary nebula (Mz 3, or Ant Nebula). It is a dying star. A star (a white dot in the centre of the figure) of the same size and the same "matter" of the sun that, as it is dying, expels what it is made of, and what it has produced through the years of its life, fertilizing the surrounding space ... that's how stars die. Today, the evening was short... thinking about the stars ... thank you, Paulo! You did everything you had to do right away. This time you have surprised us with the readiness of your yes!"
This is what Corneille Kibimbwa, says, one of his "spiritual children", now an advocate of the EoC in Congo: "Paulo was really a child of Chiara Lubich's ideal, and for that he is my brother truly!!! Today, we have another brother in heaven."
Paulo's funeral took place today in the Portuguese little town of Arcoìris (Abrigada). A great-big thank you to Paulo from the EoC around the world: we are confident that a new star is already looking down on all of us.