EoC and AMU: the impact of the projects implemented in 2016 from the profits offered for communion by the companies
by Francesco Tortorella
from the EoC Report 2016 on the "Economy of Communion - A New Culture" - Editorial insert of Città Nuova n.2/2017 - february 2017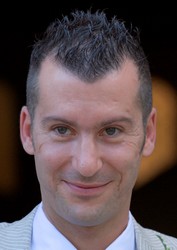 Also in 2016, the collaboration between the EoC and AMU* aimed to create jobs, to offer many people the opportunity to not depend on "aid", but make a living through their own capabilities.
During the year, some projects have reached their conclusion: in Bolivia (micro-credit), Paraguay (family microenterprises), the Philippines (employment of former street children) and Italy (vocational training for former drug addicts and assistance to the unemployed). Through these projects, 100 people have jobs today, employing their skills and earning a living for their families.
The activities of other ongoing projects have also been continued: in Brazil (family organic farming and the launch of inclusive micro-enterprises), Argentina (rural and community based crafts and tourism), Cuba (incubation of micro-enterprises), Portugal (re-employment of unemployed people) and Italy (employment of young Italians and immigrants), with 250 workers involved. Let's see two of these projects in more detail.
Argentina. 5 rural communities, 83 families and 32 micro-enterprises got involved in creating a network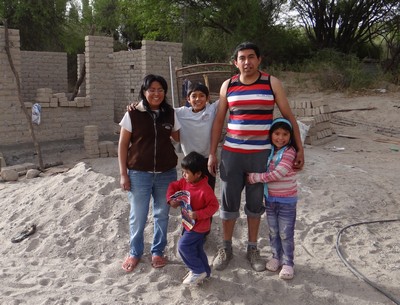 of artisans, farmers, breeders and tour operators: the first experiment in sustainable and responsible tourism in the country. The project is improving the infrastructure, the professional skills of those involved and the quality of the products. But there is a human development invisible to the eyes that the "solidarity tourist" perceives by experiencing a few days with those involved and by entering in their lives: the selfconfidence of those people that, feeling inferior, used to lower their heads and keep silent; the self-esteem of these new small business owners, now more aware of their dignity and capacity; civic development, the stability of families and the attention paid to the "common home". Being able to practice and share their skills at work, the potential of these people has been released as their relationships with others have changed. Norma explains: "I used to think my value came "from outside", that it depended on what others thought because I was a bit discriminated among my friends: I was black, indigenous and poor. Today I believe that we must learn to value ourselves, without expecting it to come from outside: I know my value and because of this I look at others in a different way." ».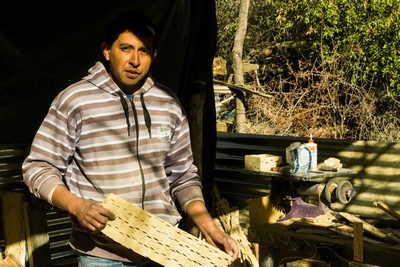 In these areas that are far from everything the need for a job drives many young people to emigrate. They often end up in the slums of the big cities, being discriminated, with no opportunity of access to employment, trapped by drugs and crime or as victims of trafficking. Renzo is a craftsman; he lives here with his wife and their three small children, working the cactus wood, which is a light, durable, easy-to-model and abundantly available natural resource: "There are young people who do not know what to do and leave for other provinces or other countries. There are young people who cannot use the things that they have; they do not know what to do here. But we can stay, we really have everything here. For me to be able to stay here is a great opportunity." Gratitude for the opportunity to remain in their own region inspires Renzo to give something of his own to other young people so that they too can do the same: he offers free craft classes on the working of cactus wood and animates a network of local craftsmen urging them for constant improvement.
Italy. M. has a deep-reaching look and a sweet smile. You would not believe that his smile is quite a miracle: he is from Syracuse (Sicily), eighteen years old, has lived most of his life hidden in his mother's house, for fear of being taken away by social services. He seems to have discovered the right to exist lately: he is happy to have been discovered by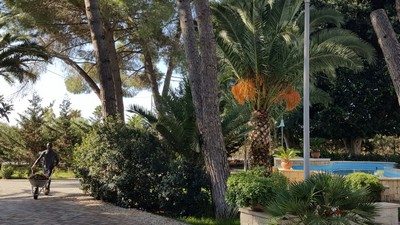 the police who found him growing marijuana at home. Now he is released on ticket of leave (being followed and supervised) but since his arrest he has begun "a new life". While he is telling his story he keeps looking at Gianvito with an expression of deep esteem for him on his face – he is the president of the agricultural cooperative where he now works as a gardener. He uses aeroponics, a type of greenhouse cultivation technique without the use of soil, which gave him great results with marijuana: now he can put it to good use for the common good and without having to hide.

M. is one of fifty boys in Sicily who are learning a craft through apprenticeships, employment grants and training courses, through the project "Fare sistema oltre l'accoglienza" ("Systematic insertion, not just welcome").
H. from Nigeria is also one of them, doing an internship as a storekeeper at Claudio's company. The entrepreneur says that now he is his right hand and he would like to hire him as soon as possible because "this guy is just so good." There is also N., aged nineteen, from Ghana, smiling while pushing the wheelbarrow and tending the garden of a famous meeting facility: the owner shows photos of the nice August day they had at the beach with him and all the other employees.
By now he has become one of the family. Now the vocational training for young people has finished, the second phase of the project is about to open: social and work insertion in Sicily and other regions. Businesses and families are sought throughout Italy that would be willing to accompany their integration towards individual autonomy. Some of them have already started: it is an experience that leaves a mark on the lives of those who welcome and accept others and those who are welcome and accepted. 1 Azione per un Mondo Unito onlus (Action for a United World Non-Profit NGO for International Cooperation and Development) ,
* Azione per un Mondo Unito onlus, (Action for a United World Non-Profit NGO for International Cooperation and Development) ,www.amu-it.eu