Registrations are ongoing now for the meeting organised by GESTAR, an EoC company dedicated to the training and assistance of new Cuban entrepreneurs:
International meeting of entrepreneurs and new forms of management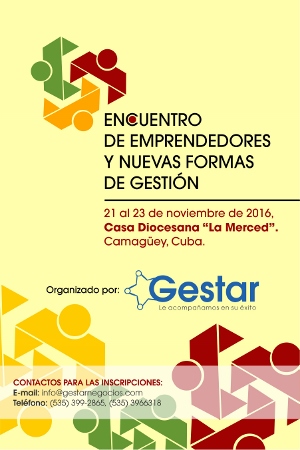 21-23 November 2016
Casa Diocesana "La Merced"
Camagüey, Cuba

The objectives are twofold: on the one hand to promote good practices in Cuban companies from the perspective of economy of solidarity and communion, and on the other to exchange experiences, create networks of entrepreneurs and discover new business opportunities.
The meeting will be organized around five topics: the management of enterprises; the cooperative; social economy, economy of solidarity and the responsibility of enterprises; sustainable cultural tourism; and women entrepreneurs.
The invitation to attend the meeting is extended to all those people from the field of entrepreneurship in different countries who wish to share their experiences and knowledge, but also to get to know or propose new business opportunities, being at the same time protagonists of a new economic culture in favour of integral human development.
It is possible to attend the meeting as a simple participant, but also as a speaker or as a sponsor. Those who wish to participate as speakers should send an email with a summary of their presentation before 30 October 2016.
The sessions will be in Spanish and English, and there will be a specific programme for accompanying persons.
Gestar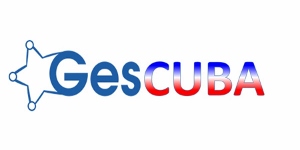 , the EoC business that organizes the meeting, is formed by a group of young professionals dedicated to monitor, advise and offer different services to small and medium-sized enterprises that are just being born in Cuba. One of their tasks is the incubation of entrepreneurial projects aimed at local sustainable development and the common good.
Practical information::
To register or ask for further information, write to: This email address is being protected from spambots. You need JavaScript enabled to view it.
Visit the site of Gestar
Download full announcement