25 years from its first launch, communion is not only a requirement of justice, but a necessity
by Luigino Bruni
from the EoC Report 2014-2015 on the "Economy of Communion - A New Culture" no. 42 Editorial insert of Città Nuova no. 2 - 2016 - February 2016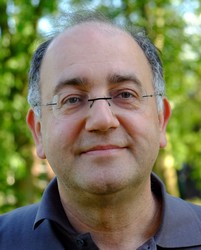 Thank God, the EoC has reached its 25th birthday. It is an important achievement. We all hoped for it in 1991, but today we know that Chiara Lubich's intuition-inspiration has been generative, it has borne fruit and it has been very fruitful. In 1991 I was a recent graduate in economics, and I embraced Chiara's proposal with immense enthusiasm. Back then, I did not think that a few years later (in 1998) she would have called me to help give "scientific dignity" to her dream.
How do we enter this new phase of the EoC? Today we are a movement made up of various organisations. In the front row there are always the entrepreneurs who continue to believe in the project, donate profits to spread it in all possible ways. So in this "silver wedding anniversary" the first thanks must go to them for their generosity, faith, perseverance and love. Together with the entrepreneurs a movement has developed over the years made up by people, students, scholars, citizens, associations, business parks, development projects, a university (Sophia) and thousands of initiatives of communion worldwide.
But as we grow and we live I can never forget the many times Chiara would tell me: "Keep studying the EoC and doing many things, but never forget that I have created the EoC for the poor." These are words that have always stayed with me in recent years, and guided my steps, mind and heart. Because of this I cannot but rejoice to see that in recent years the EoC has been particularly developed in the regions with the highest concentration of poverty, including Africa and some parts of Central and South America. We all must, however, do more so as to avoid that the means (donate profits and help create new businesses) become the end, forgetting or leaving too much the goal (showing a part of the world without misery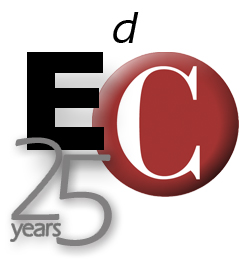 and destitution) in the background.
It is important, therefore, that on this twenty-fifth anniversary we place poverty and its challenges back at the centre of our efforts and enthusiasm. In our words, and before that in our heart.
This way we shall be able to take every opportunity to present the EoC at all levels again. Especially to young people, those who were born and raised after the first launch in 1991. But not only to them: this anniversary should re-launch a "missionary" season, shouting our ideal from the rooftops. Our time is particularly suitable to understand the Economy of Communion. Many signs - the environment, terrorism, the economic and financial crises, the increase of inequality... - they all say to us and to many that the economic model that capitalism has set up in this century is no longer able to secure a future for the planet and those who are excluded. Communion is not only a requirement of justice but a necessity. But we must have the strength and the courage to say it, with competence and passion - and above all we must present an EoC that has grown, matured and partly changed in all these years. In 2016, we must present and live an EoC that is all similar and all new to that of 1991: the same radicalism and the same DNA, but merged in the humanity today that is awaiting it. Happy birthday to all, to the pioneers, to newcomers, to everyone who loves and lives an Economy of Communion.