Experienced entrepreneurs join young people to encourage the emergence of new companies on the African Continent. Festive atmosphere and inter-company collaboration
by Trees Verhegge
from the EoC Report 2014-2015 on the "Economy of Communion - A New Culture" no. 42 Editorial insert of Città Nuova no. 2 - 2016 - February 2016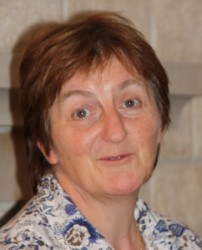 During the 2015 EoC Congress in Nairobi many entrepreneurs present, including Koen and his wife Lieve, had the opportunity to meet young African participants at the school that preceded the congress. These young people, some of whom arrived after a several-day-long journey, had a strong desire to realize their entrepreneurial dreams, and rejoiced to see how the seeds of a new economy can flourish, even if planted in a slightly polluted soil suffering the side effects of liberal economy.
Koen had been able to read their dreams of aspiring young entrepreneurs, written on pieces of paper pinned to a board. Like other "experienced entrepreneurs," he added his business card to those slips and offered to help in the implementation of the projects. At that time it was impossible to see who was giving and who was receiving, everything was filled with love and to each came a hundredfold.
In an explosion of colour, African clothes and others, white faces and others, it was clear that for this type of entrepreneurs "on company is not enough", so everyone rushed to sign the pact: "I promise to dedicate my life as an apostle of the Economy of Communion and so make my contribution in the most just and fraternal way possible so that the greatest dream of Chiara may come true: »That all may be one«."
Belgian entrepreneur Koen Vanreusel founded Batiself, (now Easykit), which is a company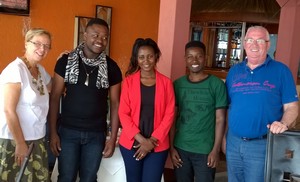 offering assisted service for "do it yourself" projects in the areas of plumbing and heating. A year ago, he helped Serbian engineer Atilla create an EoC company named Easykit Serbia in his own sector in the city of Novi Sad. In Nairobi Koen had pinned his business card on the project description of Belamy Paluku, a young musician and singer from Goma, Congo.
Together with other young people Belamy had created a band years before to animate the events of the Focolare Movement in Goma and in other cities. In 2011 he collaborated at the launch of the cultural centre "Foyer culturel de Goma", in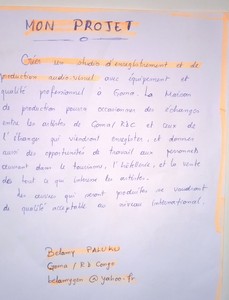 in a co-operation between Belgium and the Republic of Congo. The centre offers artistic training for 300 young people in the sectors of music, dance and theatre, and it organises a concert every Saturday, attended by 4,000 people on average, during which positive messages are conveyed, pointing towards tolerance and the common good.
Belamy is the artistic director and in 2013 he decided to become a professional singer, organizing concerts and signing contracts. During the Nairobi conference he felt the burning desire to start a music production house called "Belazik", starting from a recording studio for songs and video production, to move to the commercialization of music, in the spirit of the EoC.
As he was sure that culture and music are important elements for the maturation of a company, Koen became interested in the project, pledging to work together to realise it together with Belamy and his future partner Samy.
Two more congress participants, Frédérique and Nathalie Dupont from Northern France had expressed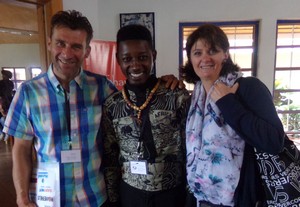 interest in Belamy's project. After their return to Belgium, Koen and Lieve visited them: after a good day together, the four wrote to Belamy to be updated on the status of the project, adding questions to help define the economic and financial outline of the future company.
Belamy and Samy responded right away, in a precise and serious manner, to tell about their economic plan, what had been achieved and what they thought of developing in the spirit of the Economy of Communion. As they were planning a trip to Rwanda for a wedding, Koen and Lieve informed Belamy and his friends in Goma that they could meet in Gisenyi, a town near Goma.
Three meetings were held with Belamy, Samy and other young people present at the conference in Nairobi: one in Gisenyi and two in Kigali. These were moments of intense work: the participants were very excited, they learned how to prepare a quotation, how to define the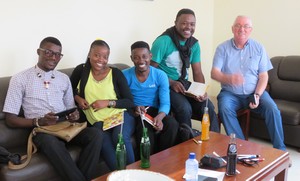 mission statement" of their business, and so on.
There was also time to listen, ask questions and get a taste of the culture of the other, always in the spirit of the Economy of Communion, and there was a festive atmosphere in the moment of saying good-bye, with the promise of preparing the company's budget by January 2016.
Convinced by the seriousness of the project, Koen and Lieve, together with Frédérique and Nathalie, said that they were willing to participate in investments for various projects, collaborating in various ways: they will also be present at the inauguration of the enterprise. Young people of Congo are already dreaming of an EoC business park in Goma, one that would be born from the close collaboration between the five small EoC companies present here.