An Interview with Ramón Cerviño, pioneer of the EoC in Argentina. His lifestyle. His businesses.
by Carolina Carbonell
from the EoC Report 2014-2015 on the "Economy of Communion - A New Culture" no. 42 Editorial insert of Città Nuova no. 2 - 2016 - February 2016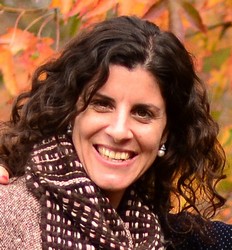 That Ramón Cerviño is an undisputed point of reference for the Economy of Communion in Latin America there is no doubt. Argentinean, husband of Quela and dad of five boys (one of them is in heaven), grandfather of five grandchildren, philosopher and entrepreneur in the health sector, working in the administration of social works, dealing with the management of medical services for all affiliates. In a completely different context, he is a member of the Sushi Soul restaurant chain. He lives in Córdoba, but was born in Tucumán. Ramon was one of the pioneers of the EoC.
How to convey the essence of the EoC?
"To transmit the essence, I think it suffices to say that the EoC is not an idea (it is also an idea), it is not a school of economic thought (it is that, too), it is not ... It is a lifestyle that expresses the charisma of unity in the realities of the economy and work."
In the EoC many people participate, share, collaborate, but after all you are the EoC. One would say that it is in your DNA.
"Let's clarify: you are the one saying these things, not me. I fell in love with the Gospel as discovered and lived by Chiara Lubich. In 1980 I met Igino Giordani in the then Mariapolis Centre in Rocca di Papa. He was sitting on a bench in the garden, I approached to greet him, I explained who I was and he, raising his head, looked at me, gave me his hand and said: "Ciao Chiara". It was a shock, but I realized - not because I deserved it, but because I had been called - that I had to be Chiara, that is, someone who gives expression to this rediscovered Gospel through his life."
What is your greatest achievement?
"Starting again every day."
And your biggest dream about the EoC?
"To do everything so that others may discover the hidden dimension of the EoC, the fourth dimension, the DNA, so that it is preserved, latent and living, until humanity is able to process the categories of thought that make it possible to develop it in mass".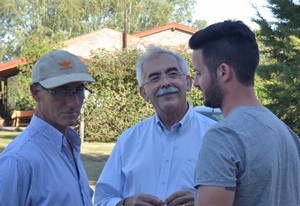 What would you say to a young person?
"I would invite them to participate in a fascinating adventure, with a limitless horizon, to surf the cosmos while being submerged in the reality of every day."
Some experience on how to live the EoC inside the company?
"I would not know where to start. In our company employees are not asking for overtime, must not submit a verification of illness, the drawers don't have keys, everyone has the door key and the alarm password."
Actually, you can easily get to meet some of these employees in the EoC meetings. They talk about a Ramón who cooks in the office or washes up the dishes. About one that when he has to make decisions, asks everyone.
Ramón has created several companies and has also had to close some of them down. He knows that the life of a company sometimes has to get to its end, and many times it is better this way, but the most important thing is the relationships that have been built, the communion that has been lived. That is what remains.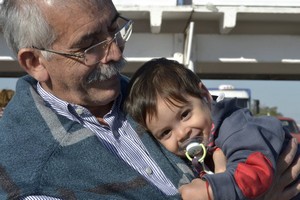 Sometimes he even had to lay off an employee. In these cases he felt the executor of a decision taken collectively. When a person goes away, it's not because they are no longer needed in the company, but because the company is no longer needed for them.
He is a great reader, too, it is not unusual to see him carrying a lot of books. He has two favourite ones, he opens these at the end of a meeting to give a few sentences that then remain in one's head and heart: Luigino Bruni - La ferita dell'altro ("The Other's Wound"; Il Margine), and Monica Caudana - C'è un'altro mondo (Hay otro mundo y está en éste There Is Another World, Ciudad Nueva). He often quotes this paragraph, which is one of his favourites: "Good policy is the one that knows how to mediate reciprocity but without preventing, for fear, that people meet, otherwise you lose »the embrace« of the other. And without hugs you die! We cannot allow that the fear of wounds should prevent us from getting this embrace, even if we have to risk a mortal wound, because the only blessing that makes human life worth living emerges from that open wound caused by the other, and from the one that we cause to someone else."
Ramón is one of those people who, in the words of Eduardo Galeano, "burn in life with such great force that you cannot watch them without blinking, and whoever approaches them catches fire, too."
Do dream, dream big... because only dreams come true... (Ramón)