Excerpts from the message sent to the conference in Nairobi
Maria Voce
from "Economia di Comunione - una cultura nuova" n.41 - editorial insert in Città Nuova n.13/14 - 2015 - July 2015
"I am deeply happy that the Economy of Communion is having its fifth World Congress in Africa...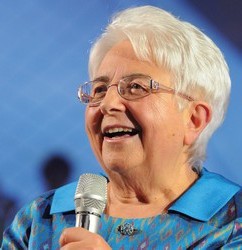 the many African cultures have their own, special take at economy and employment, which is deeply connected to the vocation of Africa, to community and sharing. I invite you to explore your and our community vocation together so that an African economy may develop that is truly faithful to its ancient and deep vocation, meaning that it is able to combine entrepreneurial spirit and sharing, that is, economy and communion.
Since the EoC is an expression of the charisma of the Focolare Movement, it is enriched by moving along the entire Movement also today. There are some principles of action for the coming years emerging from our recent General Assembly that are particularly valid for the EoC.
Step outside. Along with Pope Francis, we also feel that the new life is born from the outskirts of existence, where you meet the people of our time, waiting for a proposal of communion. (...) There's a whole world thirsty for communion, a whole economy suffering from loneliness, individualism, lack of hope and perspective. We should announce the charisma of unity... it is at the service of the world and is meant to love, nurture, comfort the many who are waiting for it. Chiara always said to us in a very powerful way and today I say it to you. Hers and our charisma is that all may be one, and our fellowship will not be complete until it embraces the whole world. The EoC's horizon is the horizon of the world.
Together. To step outside effectively we must do it together. Together with whom?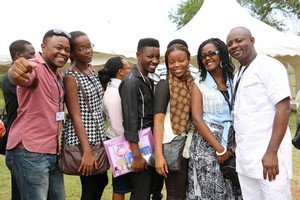 First of all with all those people already in the Focolare Movement who are committed to the same EoC objectives. But together must also be understood as together with the many people who want to join us to build an economy and a world of communion. We have to look for them and invite them to join our project. By stepping outside and cooperating with other experiences, we shall not only not lose our identity, but our truest characteristic will emerge: being instruments of communion and unity.
Well prepared. To step outside effectively, and to do it together it is important to prepare well, especially if we want to be effective in a complex and specific world as that of the economy. I invite you to potentiate the schools, to launch and sustain the already existing courses of EoC and to organise more of them, make them multiply... they function as credible witnesses of a new economy. But "average" well prepared citizens are also needed.
My last thought goes to young people. In 1991, Chiara entrusted the new culture of communion to them: many have taken up her proposal, studied and helped to give the EoC scientific dignity in all these years. Today you are there in Nairobi to continue the dream. Today we need a new generation to pick up the baton to take over after those who were young people in 1991 and to continue their cause.
Many years of life, work, and fruits are ahead of us: we must be aware of this and prepared to meet the new challenges. It is a question of responsibility, loyalty, and love."