Entrepreneurs and workers have offered their time, expertise and resources to create new enterprises. It is a first response to the appeals of Pope Francis for an economy that does not forget about the poor.
by Alberto Ferrucci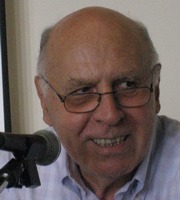 Al Gore, who was awarded the Nobel Prize for Peace, in his book The Future describes the "balance of power", which is based on small groups of people in strategic positions in large companies, banks, universities, courts and in higher bureaucracy, none of them elected by the people, who are influencing politics and the economy. They do this by blocking every unwelcome proposal arriving from politics, using the writers of the texts of laws in legal offices, those who process the implementation of regulations and those who interpret the laws in force at court, aiming to protect the balance of power and the privileges of wealth. One of the results is the continuing scandal of the barracks around skyscrapers, the Brazilian example of which had led Chiara Lubich to launch the Economy of Communion.
When imbalances increase, as in recent years, the chickens come home to roost. Those who are in despair rebel however they know and however they can: some rely on barges to reach their expatriate relatives, others rely on political agitators or preachers' fantasies, and as a result they give rise to a series of bloody conflicts in the world, accompanied by immense suffering that Pope Francis has called a 'piecemeal third world war'.
Looking at the world today Bergoglio would like a Church 'witnessing to God's love for each human being, beginning with the poorest and the excluded, and developing humanity's journey toward unity with hope, fraternity and joy.' Meeting the participants in the assembly of the Focolare Movement, the Pope indicated three objectives: contemplate 'The great attraction of modern times: to penetrate to the highest contemplation while mingling with everyone, one person alongside others'; go forth 'You received without pay, give without pay'; and teach do school, being "the home and the school of communion."
 As an expression of the charisma of unity in civil life, the EoC must examine what is in tune with these proposals: as for contemplating a different society and economy, and making ourselves the home and school of communion, it seems that the testimonies of young entrepreneurs and scholars who have come for the first time to the Summer School are in this direction, along with those of the economists in the meetings organized by the Sophia University.
  Francis also proposes to go out to all those who are in favour of the last ones: this year the Slot Mob was created by EoC scholars against gambling addiction, and it has spread out in all Italy, achieving positive outcomes in legislation despite the qualms of the "balance of power".   
 And finally, with respect to the free giving, there is the testimony of the growth of the communion of the profits of companies, made even more worthy by the availability of the EoC entrepreneurs and workers. The online census has in fact has brought up their willingness to do even more, providing their time, expertise and also resources to stimulate the creation of new EoC businesses. Entrepreneurs and workers are making the future growth factor of the project evident through their desire to 'love the company of others as their own.'