It is not enough to divide the existing cakes, we need to create new ones to share. A new firm started production in January 2015 with the cooperation of a Belgian enterprise.
by Trees Verhegge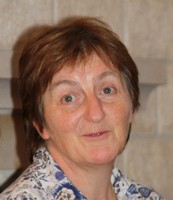 Koen Vanreusel has been shareholder and manager of Batiself-Selfmatic for 20 years, an enterprise active in the EoC production pole Solidar of Rotselaar, Belgium. The company's success is closely connected to Koen's intuition of facilitating a do-it-yourself maintenance at home, thanks to an accurate customer service that is so dear to the Belgians, even in the plumbing and heating sector.
Koen along with Lieve, his wife, have been generously participating from the beginning in the sharing of profits with those in need, as proposed by Chiara Lubich, but – like many other entrepreneurs – they feel it important to ensure 'not limiting ourselves to dividing up the existing cakes, but creating new cakes to share,' that is, creating new work opportunities, especially in the countries that are most afflicted by unemployment. Last year, in an EoC meeting in Ottmaring, where he participated together with Kris and Johan, his co-directors, Koen said he was ready to share his business model with those who wished to apply it according to the EoC values in their country.
It was by chance that a young engineer from Serbia was also present at that meeting in place of his father (from whom he inherited the spirit of the EoC). Atilla works in a large company where the spirit of the EoC can only be given personal testimony: he likes the technical solutions and so he tells Kris and Johan about his interest in alternative energies (enough to have built a heat pump) and offers to collaborate with them, maybe producing something in Serbia for their company.
Invited to Belgium to visit the company, Atilla understands that what is offered to him is instead trying to apply Koen's business model in his country: he speaks with his wife Bogi about it who helps him with English translations and preliminary market research, recommended by Kris and Johan.
Bogi and Atilla start by consulting their friends, but soon they realize that the research should be carried out in a more professional manner. Therefore, both of them spend an entire weekend in the big market of Novi Sad interviewing a multitude of people about the topic. From the investigation, the market for the do-it-yourself products of heating seems to be promising. They understand that they have much to learn from Koen, Kris and Johan and so they decide to spend their holidays in Belgium, although for two years they had given up on holidays to build their house; the attention and love of their hosts turn their trip to Belgium into the long-awaited holiday for their children.
Atilla had never thought of becoming an entrepreneur. Furthermore, he is in debt for the construction of their house, but after an open confrontation with Bogi and his family, and despite the expected career opportunities, he decides to quit work as an employee at the end of the year.
The company named EasyKit opened in January 2015: Atilla and Bogi are supported in their decision by the fact that Koen, Kris and Johan are with them, not only with their knowledge, but also by sharing economic risks, each one of them according to their ability, with Serbian shareholders and also ... - as they confirm it - with their Invisible Shareholder, operating from above. And who knows what surprises he is preparing!