Many young entrepreneurs and scholars have been financially supported by the use of corporate resources and private contributions
by Gian Maria Bidone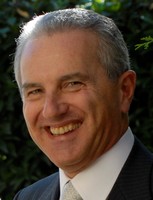 This year the sharing of the profits of businesses and personal donations set in motion by the Economy of Communion has exceeded one million and 300 thousand Euros, a value close to that of the previous year despite the crisis that is creating hardships for the economies of the countries that would be more in a position to put goods in common than others are.
The number of families assisted, about 2000, remained virtually unchanged while the loan granted to productive activities has been a little bit reduced due to the difficulty of developing sustainable entrepreneurial projects encountered in various countries.
To overcome this difficulty in the coming year, as an experiment some local associations of entrepreneurs and supporters of the EoC will be financially supported, with the aim of enabling the development of viable business projects through improving the skills of their leaders so that they should be able to create work for the poor, leaving them the commitment to follow the implementation and achievement of the economic balance.
 As for the cultural profile, the funding of Sophia University Institute of Loppiano has been confirmed, as this is what the Economy of Communion considers the diamond drill for the formation of those who will bring a way of economic action inspired by the political and social "culture of giving" into the whole world and to their nations.
Regarding the youth, during the year there were schools held in Mexico, France
and Croatia, with the participation of about 150 young entrepreneurs and scholars from more than 60 countries. For half of them it was the first time they met the EoC; schools that always planted an awareness of the importance of these events for the diffusion and the concretization of the Economy of Communion in all those who participated.
In the coming year a larger share of the EoC resources dedicated to the teaching of the culture of communion will be used to finance the "Summer School", in the form of "scholarships" that allow for the accession of young people who otherwise would not have the resources to participate.