Through the site Edc-online.org, employers and workers can confirm their membership in the EoC and share their talents and expertise for the development of new companies
by Alberto Ferrucci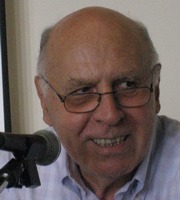 Through the site www.edc-online.org it is now possible for every entrepreneur to connect to the site that allows them to join or confirm their adherence to the EoC, by providing information on the industry and the size of their company. Through the website they can declare both the profits that they intend to make available for the poor and for training via the EoC and all other profits spent differently or having been given up based on the "culture of giving". In a further page the entrepreneurs and their workers can list the resources and skills that they are willing to share for free to encourage the creation or development of new EoC companies in the world.
Few months after the launch of the survey, 136 companies have directly entered the site to confirm their membership in the project: of these, 43 are Italian, 23 from the Iberian Peninsula, 10 from Northern and 10 from Eastern Europe; Brazil have reached 13 accessions, and there are 12 from Hispanic America, 10 from Africa, and 7 from both North America and Asia. Another 41 companies have registered as sympathizers, half of them from Italy and 12 from Congo, a country where the EoC is going through particular growth at present.
Many companies have declared profits shared with the EoC, some made mention of even those used differently according to the "culture of giving", with amounts that are sometimes
much higher than the former – anyhow, we consider this as the result of the project.
 The real surprise of the survey is the fact that the business owners and various employees of more than half of the companies, including sympathizers, also wanted to list the professional talents that they are willing to share for free for the development of new EoC companies.
 Professionalism of all types and from every country can be detected here, the majority of those registered is in their thirties-forties but there are also some in their fifties-sixties – what's more there is even a very youthful manager who is 80 years old. Half of those signed up are willing to relocate anywhere in the world, 20 percent are willing to move inside their own country, 30 percent in their city.
  They are people from the most different types of professions: company managers, but also some who are experts in concert amplification, gardening, travel agencies, rearing chickens, credit assessment, micro-finance, civil and hydraulic works, market research, cultivation of bananas, training, process innovation, translation, production of TV movies, mechanical design, accounting controls, sales of cosmetics, clinical analysis, sustainable agriculture, galvanic  metalwork, knitting courses, water collection, tropical agricultural production and gilding frames and so on, and so forth.
 Now it's up to us to meet the supply with demand, but with so much talent available, we can only feel rich: it is the wealth of the children of the Father!