Maria Helena Faller elected president of the association of Brazilian EoC entrepreneurs.
by Adriana Mendes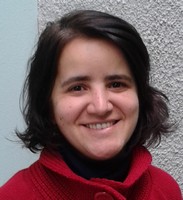 When a speaker questioned the role of the poor in the EoC Maria Helena Faller replied, 'Perhaps the poor are not "known" so obviously because, being part of the EoC as protagonists, they are not placed in a separate category that identifies them as such.' She also explained that 'many people who received help in the past from the EoC are now entrepreneurs or employees of the companies of the EoC, or somehow engage in building a culture of reciprocity, also by participating actively in the decisions.' She concluded with her own testimony: 'I can safely say that I've participated in the first part of this category: I was helped by the EoC when I was young, I graduated, married and currently occupy the presidency of ANPECOM.' Just last September 20th, the assembly of ANPECOM – the National Association for an Economy of Communion in Brazil – elected the members of its executive direction, choosing Maria Helena Faller as president.
The new body is also made up by Marcelo Cassa, businessman and vice-president, and four other members of the Board featuring a significant representation of women and youth: for the administration Zilma M. Queiroz, consultant; for communication Rafaela Tortelli, expert in public relations; for legal affairs Simona Tesini lawyer; and finally for financial affairs Herica G. Salvador, accountant were elected.
The new direction is the result of a two-year long process in which the management of the association opened up – through meetings and work – to people who made themselves available to develop the Economy of Communion. After identifying the nominees, there followed an interview with each of them about their knowledge of the rules of the association and the recent work of the former direction. The "yes" of each of them expressed the feelings of all the protagonists of the EoC project in Brazil.  
Among the proposals voted at the meeting, there was the creation of the council of entrepreneurs in order to 'awaken and promote dialogue and the ongoing relationship
between EoC entrepreneurs, supporters and associates, with the creation of an active space of communion and construction of an association for all.'
In her speech after the election, president Faller talked about the spirit of the new management: 'I do not intend to operate in discontinuity with the past of the association, since we have a deep respect for what has been achieved. The current phase is therefore not a "re-foundation" but a moment of maturation that we will try to live in communion, all together.' She also commented that 'it gave me great pleasure to accept this new role, because I'm sure it will be a shared with my friends: we will bring things forward together.'