The Role of the Sophia University Institute of Loppiano (Florence)
by Benedetto Gui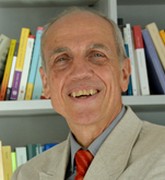 Many long for a fair, correct, friendly economy that should be attentive to the needs of each person. Some have the necessary determination to translate this longing into concrete actions, even by themselves.
I was very impressed by a young entrepreneur who gave a powerful testimony at a recent meeting held in Tagaytay (the Philippines), saying she was surprised and happy to discover the existence of a whole network of people and businesses carrying the values that her father had taught her to live inside their company. Very often, however, you feel alone and helpless in a world that goes by another way, and so that longing for a "nice" economy remains dormant, inactive, frustrated by disappointments. Yet it is capable of awakening if there are others who share it and practice it openly.
Something similar is true for scholars, too. It is not easy to cultivate and profess an economic vision that leaves room for the most noble of human dimensions and forms of cooperation with no self-interestedness. To do this you must fight your way through – and by yourself is not easy – in a firmly established dominant vision that, if we simplify it a bit, describes the economic actors as separate and autonomous individuals, guided only by the compass of material interests. This is a vision that leads to forget the wealth of the motivation and ability of real economic actors, and so the opportunities for the creation of the common good that follows from them.
Today more than ever you can imagine that this way of thinking about the economy is inadequate,
and many scholars desire a shared reflection that would allow for some components of an alternative vision. But how and where? During a recent visit to Providence University in Taiwan, it struck me that more than one of the colleagues that I met there, who on other occasions had got to know the proposal of the Economy of Communion, looked at Sophia University Institute as a privileged place in this regard.
Sophia is alive and running thanks to the important financial support it receives from businesses that belong to the EoC. I have always thought that Sophia did their part to earn this support by offering a degree course in the "culture of unity" – a solid foundation for work in social and economic life as builders of cooperative relationships at all levels, and also with the stamp of fraternity. I am now especially convinced about this, since a good fraction of the students choose a specialization in Economics and Management, pointing right in the direction of the EoC. Furthermore, I thought, there is also the doctoral program that prepares those enrolled for the world of research and higher education, and more than one person here is working on economic and managerial topics. I now realize, though, that there is a no less important additional task that Sophia is called to fulfil: to offer opportunities for meetings – in the form of seminars, conferences, summer schools – for that circle of scholars around the world that wants to draw from and, simultaneously, contribute to the conceptual elaboration of an "economy of communion".