The EoC Summer School of Mexico will take place from 11th to 15th August gathering interested people from all the American Continent.
Building the dream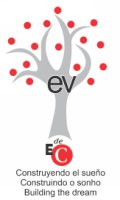 August 11th-15th, 2014
Mariapolis El Diamante
Acatzingo, Puebla
México
WHO ARE WE THINKING ABOUT?
The Summer School of Mexico convenes passionate businessmen and students, dreamers from all the corners of the American Continent. They will gather to build and participate in a communion of life and thought that will take them to visit the path of a revolution of the spirit. It is a revolution that changes the lives of entrepreneurs, employees and consumers, and invites us to see the role we want to play in the future of our societies.
WHAT IS THE PROGRAM?
Among other topics, the Summer School of Mexico will discuss to social entrepreneurship, development, poverty, gratuitiousness, reciprocity, happiness ... in the light of the new paradigm emerging from the Economy of Communion.
LECTURERS
Guest lecturers are: Luigino Bruni (Istituto Universitario Sophia and Università LUMSA, Rome, Italy), Anouk Grevin (Université de Nantes, France), Luca Crivelli (Università di Lugano, Svizzera), Galo Pozo (Entreprenurial Consultant).
LANGUAGES
As it is a Continental School, simultaneous translation will be provided (from/to Spanish, English, Portuguese and Italian).
SPONSORS
The Summer School Mexico is sponsored by the Mexican EoC National Committee, EoC Committees from several countries in the American Continent and the Central EoC Committee in Italy.
SITE
The Summer School Mexico will take place in Citadela El Diamante, Puebla State, México (three hours from México City). It will begin on Monday, August 11th, and will end on Friday, August 15th. The 3rd Mexican EoC National Congress will take place on August 16th and 17th.
FEE
The fee comprises lodging, ground transportation and meals from dinner on August 10th to breakfast on August 16th.
APPLICATIONS
An online form has to be filled in before July 31st to obtain registration for the Summer Shool Mexico. The link to the form can be requested through the following email: This email address is being protected from spambots. You need JavaScript enabled to view it.. Applications will be evaluated by the organizing committees before approval, for which additional information may be requested.
MORE INFORMATION:
This email address is being protected from spambots. You need JavaScript enabled to view it.
see
Facebook
Download the flyer