The course on economy and management, collaboration between the Economy of Communion and the Graduate Institute
by Antonella Ferrucci
from the Report EoC 2012-2013, in "Economy of Communion - a New Culture (Economia di Comunione - una cultura nuova)" n.38 - Insert in Città Nuova n.23/24 - 2013 - December, 2013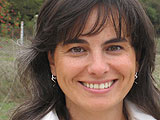 This year about two-thirds of the profits collected from the Economy of Communion for the training in the philosophy of the EoC were allocated to support the activities of the Sophia University Institute. It is not only a financial collaboration, but also led to the inclusion of the Economy and Management course at the Providence University in Taichung, Taiwan, and established a partnership for academic training in the EoC. This initiative was prompted by a Congress held last April at the same university, examining the thought of Chiara Lubich and the culture of unity.
Addressing the protagonists of the EoC, the words of Piero Coda, Dean of Sophia University Institute were significant: "On behalf of the entire academic community, I am extremely pleased to extend a heartfelt thank you to all those who, in various ways, spend the energies of their minds and hearts in promoting the EoC project. Without your confident, firm and persistent contribution not only in financial terms, the Chiarian dream of our Institute not only would not have taken off, but also could not have grown sturdy roots, even if it is still a fragile seedling in need of careful attention."
A Contribution to Egypt
"Before coming to Sophia - says 27 year old Egyptian Economy and Management student Sami Creta - I went through the experience of the 'Arab Spring' in my country. In an exploding Middle East, to speak of dialogue, fraternity or gratuity seems foolish. The true value of these words seemed to dawn on me this summer, during a conflict fought out on the streets.
'Either we live together or we will die alone' seemed the only answer. Through study, but also thanks to the life I shared with teachers and students in Sophia, I found real answers to these questions. These are answers that I carry with me to the world: a new way of thinking about the economy, with the human person at its center, and a new market where people look into one another's eyes first before thinking of self-interests. What a dream! The time has come to make it happen. We are the bearers and leaders of this new culture. Together, let's carry it forward."
Launching the School of Civil Economy
On September 20, 2013, the School of Civil Economy (SEC) was officially begun in Loppiano. It was inaugurated in the presence of the Italian Minister of Labor, Enrico Giovannini at its headquarters in Lionello Bonfanti EoC Business Park. Among the 15 founding members of the ACLI are Federcasse, Banca Etica, Federazione Trentina della Cooperazione, IUS and Lionello Bonfanti Business Park.
The SEC was created to train traders to do business in a "civil" way because, argues chariperson of the SEC Board Silvia Vacca: "economic sustainability can be accompanied by a kind of social sustainability."
For information on the courses available visit: www.scuoladieconomiacivile.it