Uncover talent; provide a consistent basis for courage; put in all the innovation capacity possible; EoC startups mitigate the crisis
by Irene Giordano
from Report EoC 2012-2013, in "Economy of Communion - a New Culture" n.38 - Insert in Città Nuova n.23/24 - 2013 - December, 2013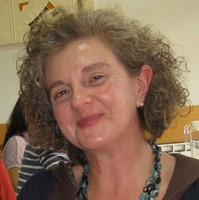 Samantha states: "Everything began in July 2010. I attended the first Summer School of Civil Economy in Ostuni. And so, launching out from our studies, we began to think of what was needed on the local level." There have been more than a few obstacles to overcome, such as the red tape that would have held back many – except the "partners four and friends evermore" – from the "challenging" work that needed to be done to transform a semi-abandoned building into a pint-size playland.
The non-profit Sunbeam Nursery cooperative held its grand opening on October 25, 2013. "It was the fulfillment of all our hopes and dreams," explains Samantha, "which after so much effort, selfless sacrifice and determination were finally becoming a reality."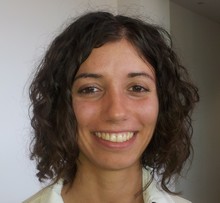 This promising story was presented at Italy's annual EoC Convention titled, "The Economy of Communion at a Time of Crisis: Planning and Starting Again From Experiences and Ideas." The convention was held at Lionello Business Park during the 2013 LoppianoLab.
The need for new projects of this kind is certainly not lacking. Many young people, in particular those coming from the South, look for a need and opportunity to build their own future while addressing the poverty around them. This is the motivation behind the work of Luigi Calabria Cariati, proprietor of Tlcom, a computer, telecommunications and related services consulting company. "It was the experience of my father that opened me to the idea of a company that not only sought profit for itself but also worked to create job opportunities for the community. Later, I learned that a school of Civil Economy and Economy of Communion would be held here in our area."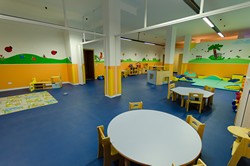 Giuseppe and other young health professionals who attended the 2012 course in Taranto share a similar worldview. As Giuseppe explains, "Adopting this logic was a fundamental step for the realization of our own idea of a clinic. Cibus: Health & Culture is a clinic that places the patient at the center of a group of specialized care. These young entrepreneurs also seek support and encouragement from EoC entrepreneurs who have gone before them. As they share with first generation EoC entrepreneurs, they find motivation, experience and a capacity to bounce back. 
Upon launching the EoC on May 29, 1991 in Brazil, Chiara Lubich declared that the act of "setting up companies" should be entrusted to "people with competence and talent, so that they are managed well and have profits to place in communion. This is the novelty." 22 years since that initial prophetic vision, a new spring has begun for the EoC in which our pioneering EoC entrepreneurs support new emerging entrepreneurs who can address the problem of today's poverty.
EoC Start-Up Business
Do you have a business idea and want to start up an EoC business? Write to: This email address is being protected from spambots. You need JavaScript enabled to view it.