24 months from the end of two decades of the EoC Project, we present an initial record of new achievements reached and prospects opened by the EoC
by Alberto Ferrucci
from Report EoC 2012-2013, in "Economy of Communion - a New Culture (Economia di Comunione - una cultura nuova)" n.38 - Insert in Città Nuova n.23/24 - 2013 - December, 2013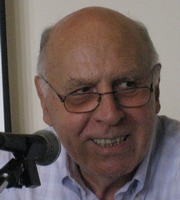 Since celebrating the twentieth anniversary of the EoC project in 2011, we have set forth several clear objectives: growth among and between EoC enterprises; alleviation of poverty of every neighbor in need; collaboration with those who work for a more humane economy; and a deepened dialogue with contemporary culture.
Where do we stand at present? The Italian AIPEC Association (Italian Entrepreneurs for an Economy of Communion) was launched with 140 members; a School of Civil Economy was founded at the Lionello Business Park; interviews with our entrepreneurs in newspapers and on TV have increased and every week a national newspaper runs an editorial on the EoC's unique proposal, which is transmitted over the internet in six languages; in the US, the Company Cube has been made available as a mobile app, which suggests an aspect of the EoC's values to live
each day.
One study on the EoC's efforts to alleviate poverty shows a decrease in the number of needy. The study also highlighted, however, the lack of information required to validate the level of commitment to the project of participating EoC companies as well as the true destination of the profits shared. These are strengths and weaknesses that require a more careful strategy which we have worked to identify during the year, following Pope Francis' invitation to favor those who are marginalized on the fringes of society. We have tried ourselves to understand how to best serve the poor, the enterprises and the society today, carefully listening to those who work within our companies, at their office desks and from their university chairs, and those who serve on voluntary committees and EoC associations.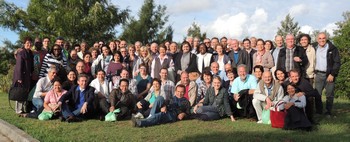 After several meetings conducted in different continents and deep reflection at the conclusion of a meeting held in Portugal, a new strategy has emerged that fully takes into account the need to address our shortcomings in serving the needy and EoC enterprises which – until now – have been left to fight their daily battles on their own. Indeed, it should not be forgotten that when Chiara Lubich had entrusted her economic vision to entrepreneurs, to "those among us who had more expertise, those who were endowed with talents," she called for "a commitment to grow together." It is a future, therefore, of entrepreneurs who are no longer alone, but are united in solidarity "to love the company of the other as their own"; who are linked in a network to better develop the practice of sharing, and are keen to favor job creation over profit-sharing. 
These are committed entrepreneurs who are supported by commissions and associations, and by the use of common resources to enhance their abilities to train or design and assist the growth of new companies in their own countries and beyond. Early signs indicating the effectiveness of this strategy include the launching of Project Erasmus for entrepreneurs within business parks, and the creation of web software for a global collection of data on the number of businesses affiliated with the EoC, on skills shared by entrepreneurs and consultants, on the needs of those in poverty, and on ways profits are shared.