Interview with Sociologist Vera Araujo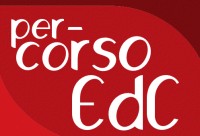 As our readers know, the Per-corso Edc is a school for entrepreneurs and workers of the Industrial Parks and the little city of Loppiano who wish to go in depth, open also to other interested individuals who come from near or from bordering regions who have followed these meetings faithfully since their beginnings, in March of 2012.
Last October 15, the 5th meeting of this school took place at the Lionello Industrial Park. Vera Araujo, Brazilian Sociologist, was the exceptional speaker, as witness to the inception of the project, and as theorist on the 'Culture of Giving."
Laura Di Francesco interviewed her for us.
Vera, what are the attitudes taken on in an EoC Industrial Park to be sure of being carriers of the culture of giving?
Substantially three: First of all, respect for one another, the kind of respect which signifies that the other is important for me,
as I am for him. Respect takes on all the gifts, all the resources, all the qualities, even the faults one can have against the other. The second is giving, the culture of giving, which means sharing, the ability to be in communion amongst all the inhabitants of the Ind. Park who have, as their 'mission', to give credibility to the Economy of Communion. Credibility signifies showing that an Economy which is Communion exists. Third: Turn difficulties into opportunities.
Why is interest in human values coming out today, why today and not before?
Because society today has built a network of institutions and structures which, if on the one hand are of great help for growth, on the other hand they can be, and have in fact become, a trap, a steel cover which blocks mankind from becoming fully human, imposing rhythms which go beyond the possibilities of individuals and which are difficult to sustain. We feel the nostalgia for a humanity that is more human, meaning: with a different rhythm, with a different look, with a different mentality. It is a process of humanization which springs from the demands of a society that is almost inhumanly structured.