Interview with Luigino Bruni on Vatican Radio, June 16, 2010.
May businesses be social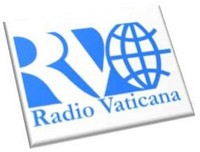 Can the social entrepreneur, remembered in Benedict XVI´s Caritas in Veritate, be a model for how to go beyond the economic crisis? On ONE-O-FIVE LIVE, Vatican Radio´s live program, Prof. Luigino Bruni gives his reflections. Bruni is professor of political economy at the University of Milano-Bicocca, professor at Sophia University Institute of the Focolare Movement in Loppiano (Florence, Italy) and coordinator of the International Commission of the "Economy of Communion". Tomorrow, in Incisa Valdarno (Florence), the Preparatory Seminar for the 46th Social Week of Italian Catholics will be held on these topics.
Social enterprise is one of the great innovations of the last twenty years in Italy because it arises from an intuition that, to me, is fundamental: that is, a business is truly social when it includes those who are outside of it, when it is capable of making protagonists out of marginal or excluded realities, for mutual benefit. After all, when the social enterprise arises in the 1990s, it does this: subjects that are excluded from the productive system, with hardships or forms of handicap, are then included, and this inclusion leads to development. Today the term "social enterprise", or social business, is meant in the widest sense. It is not used only to describe a social cooperative, but any kind of business that is truly constructive of the common good, because it places the person at the center.
Now a person, as is well known, is not the same as an individual. The individual is himself in himself. And therefore, it is a term that underlines the individuality with respect to the community. The person, instead, is himself only in relationship with others. Therefore, when we speak of the person "at the center", we immediately explain the dimension of the relationship. The human being blossoms when he or she is inserted within significant relationships, even while working, when producing and when consuming. Therefore, when a business recognizes this relational, personalistic dimension, the business and the economy place the person at the center. In fact, the personalistic principle is at the basis of Art. 41 of the Constitution that recognizes that businesses have a social function and affirms that the business is itself when it treats subjects as persons and not only as individuals.
What is your opinion about the possible reforms to this article of the Constitution, hoped for by various parties?
Reforms are normally positive events, because they mean that the country is discussing, debating, going ahead. Now, I believe that this article arose in a period of great convergence among a few fundamental elements of the western Christian and humanist tradition, that is, a crossing between the more socialist and liberal tradition and Catholic tradition. Therefore, we need to be attentive when touching on Art. 41. It is an article that puts together two facts: first, the idea that free initiative is important and should be recognized, and second, the idea that a business should be recognized also in its social function. There, we are talking about pillars of Western culture. The article joins two great topics that are distinct in modern culture: individual freedom and the community. That article is a jewel with the capacity to mediate, and if we want to touch it and reform it, we must save the great intuition that the business is truly free when it treats subjects as persons and not as individuals. So, the entrepreneurial initiative contributes to the common good when it puts interpersonal relationships, institutional relationships at the center, when labor unions with their important function of mediating, interpret freedom not only as "freedom from" but "freedom for" and "freedom with". And these are the significant words of Benedict XVI´s encyclical Caritas in Veritate. Therefore, may there be reforms, as long as they do not go backwards but forwards.
What do you think about the dispute of Pomigliano d´Arco and its role as a labor union in this happening?
I believe that the labor union today must put itself in an innovative attitude. While keeping all the great inheritance of the last century and before, it ought to think of the fact that the globalized economy is truly another thing. Therefore, I believe that in this moment, at Pomigliano, they are comparing notes over the union´s vision with an idea of unions that dialogue more with businesses and try to interpret these passages between time periods. I´m not saying their (current) vision is wrong, but that it is more anchored to a vision of class, on which much of democracy was built and which brought contributions of civilization. Obviously, there is a risk of leaving important parts of the union along the roadside in the process. I give my wishes that even Fiom,along with the section of labor unions more traditionally linked to a certain vision of the labor class, can dialogue and bring its contribution. Because I believe that, even today, this more traditional part of labor unions has something important to say in a richer, more profound dialogue with the various souls of unions and businesses, and that this can bring about new synthesis.
Is there a business model for the future that can join the needs of the territory and globalization?
There isn´t a simple recipe. We Italians have a big inheritance. Italy is the place where businesses were born. We have a tradition that plunges into civil humanism and even earlier in the Medieval Age, when the business was seen in a vital relationship with the territory. It is not by chance that "Made in Italy", that "industrial districts", are products that are typical of Italy. They are concepts in which the business is not seen as "business is business", where what is economic is separated from what is civil, spiritual, of community. But the business was born already mixed with civil and cultural life. This is the Italian model, the true "Made in Italy". It is where the entrepreneur is a piece of the city and not placed in a separated and distinct area. We´re convinced, and we´ve been working on this for years, that this antique tradition - which has also gone through illnesses in the 1900s, note well, from fascist corporatism to family managed businesses - can offer today during a globalized era, an idea of business that knows how to join the great demands of globalization with the roots, the territory, the city. That is why, for us, civil economy is one of the key terms. There is need to join economy and city. We are convinced that going back to a Christian and humanistic tradition, Catholic and lay together - not in a nostalgic, conservative way - we can envision an idea of business and entrepreneur capable of managing contemporary complexities and going beyond the crisis.
Listen to the interview with Luigino Bruni