The Hellenic situation is a warning for other nations: the crisis which began in 2007 continues, and the risk is that it will extend. "No kind of alarmism immediately begins to modify consumption and lifestyle," says Alessandra Smerilli, professor of political economy.
The Greek Crisis and We Consumers
By Maddalena Maltese
Published on www.cittanuova.it on 30/04/2010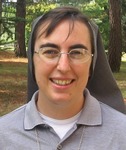 A sigh of relief was breathed after Germany agreed on the aid program for Greece - now on the edge of economical and financial failure. But these buffers are not the radical solution needed to the crisis that has enveloped the world economy since 2007. We spoke with Alessandrao Smerilli, professor of economy at the Pontifical University Auxilium of Rome.
Let´s analyze Greece´s situation...
Greece finds itself in a state of bankruptcy, that is, its public spending is out of control, and it is not capable of fulfilling its international commitments. It cannot pay back it debts and this has repercussions on markets and on investors. Some responsibility undoubtedly falls on the government for not having tightened spending by taking unpopular measures, like the usually cuts in healthcare and social services. Fearing protests, it acted very late and did not take drastic action, as ought to be done in these cases. On the other hand, Europe is also responsible, because it did not intervene right away for electoral reasons.
What are the risks for Europe?
Let´s start with the concept that all economies are linked in some way, and therefore there will be repercussions. We´re already starting to see them. They´re starting to talk about Spain and Portugal - we´re in a circle. In the last few months, in which we´ve talked less about the crisis, we´ve illusioned ourselves into thinking it had finished. But the reality is different. People continue to consume and live beyond their possibilities, and this goes for states, too. Of course, some are more at risk than others. Italy, like the United States, has very high public spending, but the other fundamental elements of the economy are still working, like production and employment. That´s why they are more secure than the others.
The aid given to Greece was welcomed by some as an example of solidarity between states. Is that what we´re really seeing?
I think that it´s excessive to talk about solidarity. Other experiences, like the apex at Copenhagen, show that in Europe and in the world working for the common good is not really simple and spontaneous. Instead, that aid is necessary to the whole European economic system, because if one state goes down, it risks bringing down others with it. Therefore, each (state) tries to make repairs and support the price of giving aid to avoid more serious consequences. On the other hand, faced with the position of some of my colleagues - that Europe ought to let Greece fail (but remember that the State is not a business and this failure would be a catastrophe) - then yes, in that helping gesture, we can catch a glimpse of solidarity.
What comes to mind is that the economy no longer has ethical direction...
It´s not that there was ethical direction before and now there isn´t. But maybe thanks to the crisis, we can look ahead and decided the ethical basis on which we want to build a new economy. The economy does hold some responsibilities, but these are equally divided between private and public sectors. If it´s true that some banks offered toxic stocks and that states showed themselves to be financially weak and hardly capable of control, it is also true that these stocks had buyers. The financial crisis undoubtedly moved investors towards state bonds, must more so compared to the past, when risky stocks were much more limited, and we felt guaranteed because a state could not fail and could always absolve debts. Therefore, people sometimes invested indiscriminately in these bonds. But when a state fails, this not only causes a financial crisis in the market. It also causes a crisis in trust and creates paralyzing uncertainty that hits savers and investors.
Do assessment agencies, like Standard and Poor´s, just create alarm, and do they actually effect the real market?
The fact that independent assessment agencies exist - without ties to the state, its governors and financial bonds - is undoubtedly a good. A state, a financial being, cannot self-evaluate. These evaluations surely do not determine the market, but as the reports show great esteem, these companies are undoubtedly recognized and held in consideration. Naturally, capital and investments are moved based on their evaluations. I must also add, however, that it´s not always easy to find independent agencies that truly do not have particular interests in regard to what they are evaluating.
Right now, it doesn´t seem like we´ve learned much from the recent past. What can the consumer do?
First of all, don´t get alarmed. We need to be aware that we´re in a complex moment and therefore the consumption and spending levels of individuals and states must change. The crisis warns us that we need to change our lifestyle, that we need to break some habits, and that we can´t just keep flying much higher than our actual possibilities. Payment plans show that families do not save but find themselves spending what they don´t have, and they put themselves into future debt. These spending models are what set off the crisis in the USA. Therefore, we need to begin right away and return to more sober lifestyles, without regretting the past or impatiently waiting for everything to return to the way it was before. Usually in times like this, prophetic minorities are able to outline new pathways. But above all, a new pact is needed between politics, the economy and citizen so that globalization can be governed, and this will be a hot topic during the next few years.