2nd EoC Summer School
by Ana Moreno Marin e Elena Ranocchi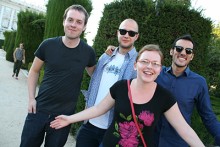 They are at the middle of the 2nd EoC Summer School program and their smiles speak for themselves. In just three days, the feeling of these 50 young people from 4 continents participating in the 2nd EoC Summer Shool is the same: "We are like one big family. Is amazing how in such a short time you can build relationships so deep and special", said Stephanie from Italy.
These relationships that create communion, that generate fraternity are precisely the basis of the Economy of Communion. A new proposal for economic action which is captivating these young participants.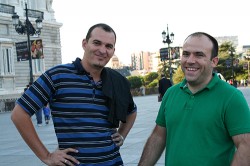 Its effects can be seen in the workshops. One of the proposed activities has been to create a business plan. For instance, one of all is about a business located in Cuba, his name: "Incuba". The project lies in creating a professional school where a group of teachers offer their services to help people without formation to learn a trade and get out of poverty through their professional achievement..
It is not just a case of working in a workshop, is a real proyect that Ernesto, the only cuban person at the school, wants to carry out in their country. Moreover, he has done differents studies to assess its viability. As Luigino has said: "the Economy of Communion offers loans for projects like this and professional advice once its viability is verified".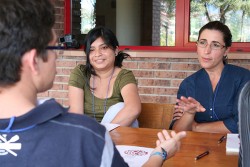 Among the topics that has been covered these days in the academic sessions we found "microcredit". Teresa Ganzon, Kabayan Bank CEO, has explained the various types that exist and their effects on the community: creating jobs, personal and professional self-fulfilment, development of the environment ... Vittorio Pelligra, professor at the University of Cagliari has delved into "The EoC and economics of pro-social behavior" and in the afternoon, Anouk Grevin , a professor at the University of Nantes, has explained us the matter: "The gift and organizations working in the EOC ."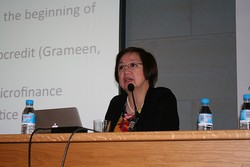 We can not forget the playful moments as a lovely walk by the historic Madrid center, the spanish dinner and a flamenco show that has left the audience with their mouths open.
This Saturday the program continues on with the theme "productive inclusion of the poor" by Luca Crivelli and experiences of Spanish entrepreneurs of Economy of Communion.