EOC 2013 International Summer School
By Ana Moreno Marín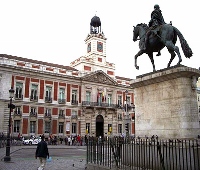 Madrid is a vibrant city, rich in history, with all kinds of people. It has 3,215,633 inhabitants and is one of the most visited cities in Europe. In its vicinity is also the place chosen for the Second EoC International Summer School to be held from the 11th to 15th September 2013.
If you're thinking about attending it, we give you here some more reasons to join (remember that July 31st is the last day to do so). Here are a couple of reasons that will make you want to get to know Madrid and participate in the Summer School.
What are you waiting for? Watch this video ...
Madrid is a melting pot of cultures and people. It was chosen by King Philip II of Spain as the center of the Iberian Peninsula. But what makes it so special? Christian, who lives in Madrid, says: "Madrid has a culture all of its own. But, at the same time, it is strongly influenced by the rest of Spain and abroad. It includes urban live, nature, art, shopping, entertainment, sports, nice weather... ".
In the Eoc Summer School, in addition to attending classes and workshops, we will visit downtown on foot. A walk along Gran Vía will bring us to a hundred years of history all in the same road, with its historic buildings and facilities for leisure and shopping. That is the street of Madrid that never sleeps ... We will see la Plaza de Cibeles, where Real Madrid celebrates its success (although this year it was unfortunately not possible).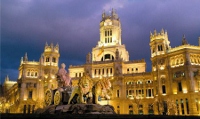 We will walk to the Puerta del Sol, one of the most popular places in the city. We will find there the point zero mark (km 0), where all the roads of Spain start. We will see the bear and the strawberry tree, which is the symbol of the city, and we will continue to the Plaza Mayor. It is a square full of life, bars and of other stories that we will tell you on the occasion! We will also admire Hapsburg Madrid with its magnificent monuments like the Royal Palace.
There will also be one of its most important aspects: gastronomy.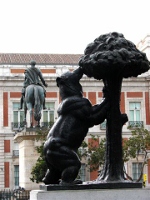 If you can stay with us a few more days, you can also visit the Prado and other museums. José Antonio Sánchez recommends that you visit the Santiago Bernabeu...
We believe that participating in the Summer School of the EoC and get to know Madrid is one of the best programs for this 2013. Do not let someone else to tell you how it is. Sign up!