An account of Argentinean EoC entrepreneurs Germán Jorge, Aldo and Gonzalo Calliera Perrin's trip to Peru (Lima, 5-13 November 2016)
by Germán Jorge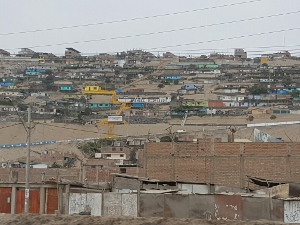 On the outskirts of Lima there is a district that takes its name from the pre-Inca shrine erected to the god Pachacamac ("creator of the earth"). We came here with the goal of starting a productive activity, set up according to the practices of the economy of communion, whose profits could support a rehabilitation centre for children saved from the street with drug problems.
The Istituto Mundo Libre (Free World Institute)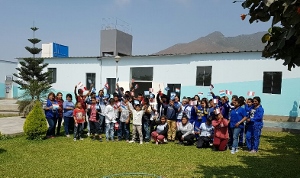 is the only company of this kind in Peru today. Internationally acclaimed for the seriousness with which it carries out its work, it would be able to accommodate 100 children, but today, due to the lack of resources, it can help only about 40.
Marilú, its founder, has been living for this goal for 32 years, and by using her extended relational resources she has managed to live up to this commitment.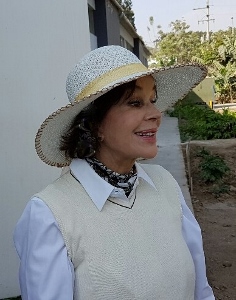 The great concern of Marilù, as well as the people who work with her is the sustainability of the Institute. It is a challenge to which the Economy of Communion has a lot to offer, which is common to all social works the survival of which is becoming increasingly difficult relying only on altruism or international cooperation.
One of the Mundo Libre laboratories produces a typical Peruvian bonbon: in this project we are working with Solidarpole (an association that promotes alternative models of social business and economic projects of a social nature, and in which volunteers offer their own specific professional skills) and AMU Luxembourg. The business plan is to be implemented by the end of 2017 and it brings the resources for the renovation of the barn and the purchasing of the machinery.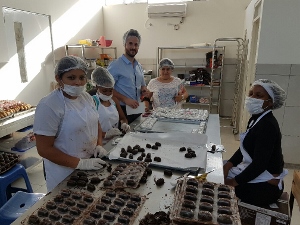 These are valuable resources that must be coordinated: this is the great challenge where we can give our specific contribution: communion. A communion that is not "implemented" but '"generated" in response to a first act of gratuitousness. This is what we tried to do with each person we met this week.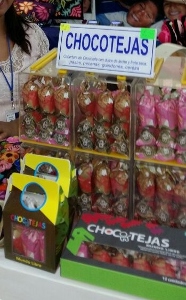 When the Spanish arrived here with their armour and horses to defeat the Totem Pachacamac, the Indians – who had never seen horses before – were demoralized by the loss of their god and thought that the Spaniards were gods who came to take its place, and so they did not show any resistance to them.
Even if sometimes it cannot be seen by the naked eye, history leaves its mark in the cultural traits of a people and it required a great effort to give everyone space to express themselves over this week. An effort in which we Europeans and descendents of Europeans had to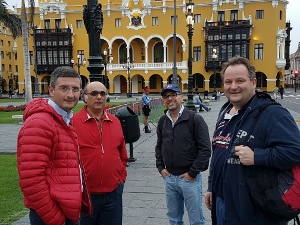 learn not to invade in order not to "colonize" people with our knowledge, but give them freely; and local people had to learn to express themselves and to give themselves, not to be limited to "obeying." I think that with each day we spent there, and on the basis of personal relationships which have grown and matured, we started building this dynamic together.
The training on the "Guidelines to Running an EoC Business" has helped us to work concretely to put the individual at the centre of economic activity, while not neglecting the professionalism and efficiency needed to reach the set goals. It is a difficult balance that needs attention and continuous corrections.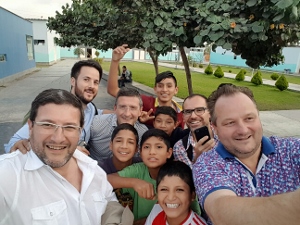 After these days the representatives of the Istituto Mundo Libre said they "feel they are already EoC": they have lived it without knowing it and they want not just to offer it to their employees, but teach it to the children, too.
Before returning, I gave the institute operators money to buy a flute to every child, because I knew that everybody liked playing music. I asked them, that upon handing over the gift to the kids they should teach them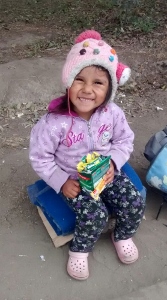 that they should not only receive, but can give to others, too – for example their music.
There is a breed of Peruvian horses that has a distinctive circular step allowing them to walk on the sand of this desert area. When the horses first arrived in Peru they had to develop this skill. However, today, 500 years later, the horses of this race are born with the knowledge of this step.
I think that we are like horses, we make a great effort to live in communion and the culture of giving; but if we develop this ability, the time will come when people are born carrying this reality in their blood. In these people this reality will be "heritage", making it possible for the Economy of Communion to change the world.