Livio Bertola and Enrica Bruneri are business people linked by the Economy of Communion and by running businesses that were begun by their parents.
published in Focolare.org on 21/03/2016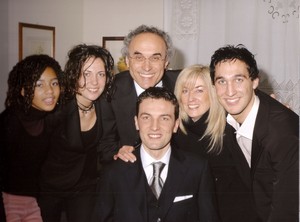 "I've been running the family business for more than 40 years," says Livio from the Italian Province of Cuneo (Italy). "Along with me there is my wife, our 4 children and my sister. Along with our 28 employees we deal in galvanic treatment of dumbells, tanks, motorcycles, mufflers, automobile parts, fitness equipment, and so on. The chrome coating is good for appearance, but most of all for preventing rust. For several years now our business has been applying the values of the Economy of Communion, a project which joins the need to generate profit with the aspiration to help the needy and put people at the centre of things. This goes for employees, between shareholders, with clients, providers and competitors.

Following a long period of almost constant growth, we were unexpectedly hit by the serious crisis that still affects many companies like ours. Of course, we're not going to give up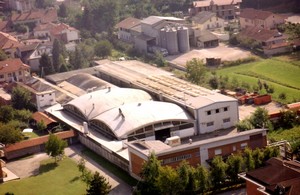 , and we continue to do all we can to find new clientele – and we never stop believing in this new way of understanding the economy.
In 2014 we welcomed three members of an important German automotive group who were potential customers. After the technical presentation of the company by our children and other collaborators, seeing that the visitors were so impressed and so curious we spoke to them about the Economy of Communion and its growth throughout the world. We also told them about the AIEC in Europe and AIPEC in Italy (of which I'm the president): two business owners associations whose members run their businesses inspired by the "culture of giving". Eventually, while proposing an interesting job offer they remarked: 'We're surprised that despite the fact that your production company has such limited forces, you were able to create a galvanic process which is actually quite complex'.
The processing systems and many years of hard work certainly had something to do with it, but also the stories of some of our experiences during the lull periods when we didn't have much business and hired several migrants and two young people who were in the midst of serious problems, and of everyone's commitment to live in a relationship of brotherhood also outside working hours. We think that another factor was our way of giving priority to relationships in a healthy detachment from wanting to do business at any cost."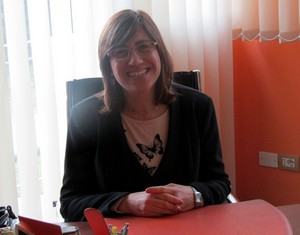 "I'm director of a mechanical manufacturing company," says Enrica from Turin, Italy. "We also have 28 employees. My father, whom I soon began to work for, conveyed to me the values of sharing, the spirit of sacrifce and the commitment to always improve. In the year 2000 orders were reduced to a minimum, but no one was fired and, at Christmas, because of the lack of liquidity it was decided that we would pay the Christmas Bonuses from our own pockets. In 2003 we got a foreign job offer. My father and I jumped on it, involving and empowering all the employees. We worked very much to gain the trust of banks, suppliers, clientele and establishing compactness.

Three months later, we were overwhelmed by the crisis and by my father's sudden illness. Thanks be to God, I was able to count on the support of many people and, after a year and a half of temporary layoffs, all the employees returned to the business. But I was tired and opressed by it all.
At that point I came to know about AIPEC, which was established in 2012,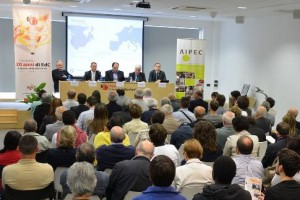 and about these business owners who I felt close to because of their working style and their 'culture of giving'. That's how I began to attend their meetings, comparing myself to them and to various social categories. I felt welcomed, encouraged, instructed – to the point that I recently accepted a position in directing AIPEC. Together with the others who were elected, I continue to discover the beauty and the responsibility involved in run a business in which you do your best to maintain a stable economy and at the same time share in relationships, take a listening position and offer concrete support. Because a gift given bears fruit, and it is fruit that lasts."