On Saturday, April 6, MOVELITE - Custom-made Furniture was inaugurated
by Adriana Mendes and Emanuele A. Oliveira (*)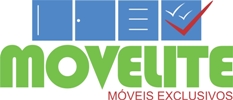 "We're delighted to announce the inauguration of one more company", said the heading of the invitation of the Ginetta Business Park's board of directors to the inauguration event, which took place on April 6, 2013, welcoming partners and friends. "Around 10 years ago, João Laurindo got to know the Economy of Communion, which, since then, has been a way for him to promote social transformation through business". Who is João Laurindo and what made him start up Movelite at the Ginetta Business Park?
""In the Latin-American convention held last July in Recife," told us Armando Tortelli, the president of the National Association for the Economy of Communion (ANPECOM) "he introduced his business and said he was willing to transfer it to the business park. It was a dream project announced in 2006 by João, which couldn't come true since the business park then was still giving its first steps. Later, I learned about the drug rehab center, which João founded in a farm, and today looks after 12 people. Funds from his own profit maintain the center and provides professional training for those living there. When honest and committed people like him meet the EoC synergy is immediately created."
Armando added that when they last met, after more than a year struggling with logistics and other difficulties, his company Prodiet was closing down. Thereby, its commercial building was available for the new company. During that meeting they also agreed that João would hire one of Armando's ex-employees, a very competent manager.
The business start-up was very quick thanks to the confirmation of extraordinarily favorable loan terms. This otherwise inexplicable fact was due to the principle of communion. The factory was renewed according to Movelite's needs and to the EoC principles. It was all done in a spirit of communion.
During the construction of Movelite's new factory people witnessed many other positive experiences based on relationships. The start-up challenge was overcome with unbelievable partnerships and fantastic solutions. For example, everyone was surprised by how soon they received the loan for new machinery. Many excellent ideas have been conceived under a fraternal atmosphere in the stakeholders' meetings; people have offered assistance in extremely favorable business conditions; and faith has played a major role before taking any decision.
Facts like these have confirmed João Laurindo's vocation, that of starting up a company of communion. This project brings together the three main characteristics of his life, namely, communion, society and family, and his 4-decade-old talent: building quality indoor and outdoor furnitures and beautiful environments that inspire fraternity.
Movelite is committed to building bridges and promoting encounters between people; to making places and the lives of people more beautiful, to fostering organized environments, self-expression, common living and harmony. Movelite's aim is to create projects based on homelike and familiar aspects, both for private or comercial buildings; and to promote fraternal relationships between all stakeholders (employees, customers, suppliers, trainees, …). It believes human family is the real meaning of the word ELITE.
(*) Emanuele works for Assaz Gestão and Comunicação Integrada, the company responsible for Ginetta Business Park's communication.