The "G.Lazzati" Cultural Center for Development of the Catholic University of Milano, Taranto, together with the Economy of Communion, is organizing the first:
Summer School of Civil Economy in Puglia
Civil Economy: Theory, Business and Lifestyles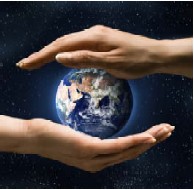 July 7-11, 2010
"Villa Specchia"
C.da Scopinaro, 11
72017 Ostuni (BR)
The first Summer School of Civil Economy is open to youth who wants to know more about a different way of living economy and business, in the light of the best Italian and European tradition. The Summer School is residential and is limited to 30 participants. It is aimed towards youth from 20 to 30 years old who are seriously motivated in delving into the course´s topics and sharing in its goals. The following topics will be addressed during the school: The civil entrepreneur, The economy of communion, Social economy, Business and social cooperation, Critical and responsible consumption, Ethical finance, Governance and management of civil and social businesses.
See brochure
Why a Summer School on Civil Economy?
Because the function of Civil Economy is that of opening the floor on topics like public happiness, gratuitousness, reciprocity, sustainable development, fraternity, well-being, communion, a more equitable and supportive future, common good, relational goods, human ecology, development ecology, trust, justice, freedom, non-profit, subsidiarity.
Because "The topic of development today is strongly linked to the responsiblities that arise from the relationship of man with the natural environment. (...) Projects for integral human development, therefore, cannot ignore the next generations, but they must be imprinted with solidarity and intergenerational justice, keeping in mind various areas: ecology, law, economy, politics, culture" (n. 48, Encyclical, Caritas in Veritate).
Because "the world suffers the lack of thought." This affirmation contains a statement of fact, but above all a wish: to serve a new impetus of thought to better understand the implications of our being a family; the interaction among peoples of the planet urges us to this impetus, until integration is marked more by solidarity than by marginalization. Sharing this thought oblidges one to deepen his critical capacity and evaluation skills according to values regarding the topic of relationships (ibidem n. 53).
Because "Development is impossible without upright people, without economic workers and political men and women that strongly live an appeal for the common good in their conscience" (ibidem n. 71).
A certificate of participation will be granted to particpants at the completion of the course.
Practical details:
Registration: candidates should present their registration by and not beyond June 20, 2010 (by email or telephone) to the Cultural Center (see contact information below), and will  go through a personal admissions interview.
Fee: student only have to pay the equivalent of €50,00, as the cost of the course is covered by a scholarship (€250,00) from the sponsors. Lodging at Villa Specchia will be in single or double rooms.
How to reach Villa Specchia: "Villa Specchia" is a splendid Villa located in the Convent of the Oblate Benedictine Sisters of. St. Scholastica and is situated in the hills of scopinaro, 1 km. to Ostuni, along Autostrada 16 towards Carovigno-Brindisi. It is 4 km from the train station of FF.SS. of Ostuni and 30 km from the Brindisi airport. (Tel. 0831/333352)
For information and registration, contact:
The "G.Lazzati" Cultural Center for Development of the Catholic University - Taranto, Via Duomo, 107 - tel/fax 099.4764371 / 329 13 24 147
e-mail: This email address is being protected from spambots. You need JavaScript enabled to view it.
or: This email address is being protected from spambots. You need JavaScript enabled to view it.