Hot report of the first "Biblical Economics Week" that took place last week at Lionello Bonfanti Business Park, in the words of a young participant
by Stefano De Palo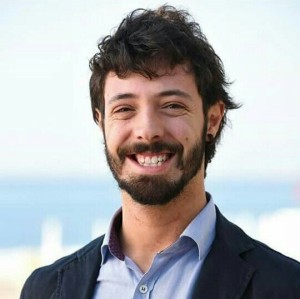 From 5th to 10th June 2017, at the Lionello Bonfanti Business Park, a higher education course was held giving insights of the economic dimension in the Bible. The so-called "Biblical Economics Week", held by Professor Luigino Bruni, was attended by experts such as professors and scientists Francesco Nazzi and Angelo Vianello as well as psychoanalyst Sergio Premoli. Another fundamental element (thanks to its emotional charge) incorporated by the course was the theatrical performance on the figure of Job entitled "On the Journey with Job" offered by the duo of Pasquale Ianiro and Paolo Fermani.
The days of the course consisted of two "frontal" lectures, reading some of the verses from Genesis and
Job and the respective commentaries by Professor Bruni taken from the articles published in Avvenire and then collected in books published in recent years. At the end of the lessons there was some time for individual immersion (where everyone could do a deeper reading of some suggested texts that were made available with the clear intention of leaving further study to the personal initiative) or group work, the final result of which was the theatrical performance based on two chapters of literary works: Borges's short story "Three Versions of Judas" and the story of Jonah in the whale from Melville's "Moby Dick".
The play was attended by some fifteen people, including the undersigned, and followed by some spectators online, too. Many emotions and reflections were raised that still fill my mind and heart. Certainly, this is the result of countless stimuli received this week that has been so rich in encounters with the Word and with those who have decided to devote their time to rediscover elements of our faith that we all too often just take for granted.
If, in fact, I should sum up in just one sentence what this biblical week was for me, I would definitely state that it was about getting to know (or rediscovering) some faces. First of all, I mean getting to know all the people who, coming from many corners of Italy, have shared their thoughts, experiences,
skills and emotions in a true spirit of communion. Furthermore, the rediscovered face of the God of the first books of the Old Testament was very significant. Our perception of Him is certainly controversial and fascinating, and thanks to Professor Bruni's very interesting insights, we have been able to appreciate some facets that have challenged some aspects of our faith which sometimes appears to be, in some ways, superficial. In the Books of Genesis and Job, the objects of study for this week, we find a God who "grows" with the People with whom he has made a Covenant. Consequently, the faces of some well-known protagonists like Adam, the patriarchs and Job are filled with new meanings and sense in the light of a revised relationship with God and with other people.
What emerges from it all is therefore a new face to be given to human relationships,
especially economic ones, which cannot be kept without re-evaluation in the light of all the reflections that have taken place these days. Finally, that new, rediscovered face is but mine - it belongs to a person who has been enriched and can now redirect his gaze, energies and aspirations in a more profound, conscious and keen way to everyday reality thanks to the charging by perhaps some new doubts but also renewed enthusiasm, received during the week.
The balance can only be positive, and all participants agree with Professor Bruni on the necessity to meet for another Biblical Economics Week, because many of us need such important training courses and occasions for discussion.