Creativity, positivity and happiness. These are the three words of YEEE
by Noemi Pintus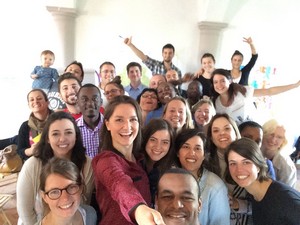 Get together thirty-two youths from seven different countries and three different continents, bring them into an international Focolare Little Town for two weeks, let them study and think about winning and innovative businesses, let them compare their different cultures. You will obtain an explosive mix of creativity, positivity and happiness.
This is the YEEE! Youth-worker Exchange on Entrepreneurship Education. From the 24th of September to the 10th October the little international city of Loppiano, has hosted this project, which belong to the Erasmus+ program of the European Union. It is organized by eight different partners in the world: Soco Investment Gruppo Giovani, il Kenya; SUMA Fraternidad, Argentina; Filo artigianato di Oro, Filippine; Associação Nacional por uma Economia de comunhão, Brasile; E. di C. Spa, Italia; Sunmill, Bulgaria; Udruga ZA ekonomiju zajednistva, Croazia; Starkmacher e.V., Germania.
During the two weeks, the thoughts of each one of these youths have changed, transformed,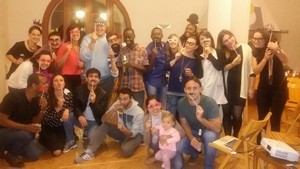 developed. Indeed, the program has allowed them to go beyond the simple business thinking; that is, it has driven them to think about themselves.
The topics explored by project varied across communication, strength of the message, differences and similarities among cultures, team-work, business ideas, marketing strategies, relationships with customers, personal resources, points of force, objectives and barriers that everyone have to pass.
Furthermore, these youths had the opportunity to create a beautiful group of friends and to establish intercultural relationships, which are necessary to open minds and hearts. In a world where challenges are getting more and more global and intercultural, there is the need to make this kind of experiments to open new horizons and make the difference. This way the whole humanity is really getting closer.