The Movement for Economy of Communion, in collaboration with the oldest Catholic university of Asia, the University of Sto. Tomas (UST), will hold a two-day Youth Forum on May in the UST campus, España Manila.
Economy of Communion: An Economy for ALL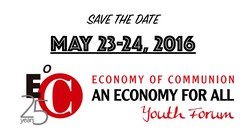 May 23-24, 2016
University of Santo Tomas Campus
España, Manila

This event brings together 200 researchers, professors and students from various universities in Manila who are interested to gain a deeper understanding of the alternative economic paradigm that the Economy of Communion is.
The forum with the title: Economy of Communion: An Economy for ALL will feature lectures from foremost EOC economist Dr. Luigino Bruni ( Lumsa University, Italy) and business management guru Dr. Anouk Grevin (University of Nantes, France) who will provide insights on EOC as economic theory as well as a business practice.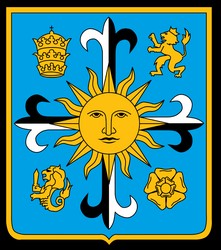 There will be much time allotted for dialogue and exchange between said visiting professors and members of the academe of not only UST but other invited schools as well.
The forum will culminate with the signing of a Memorandum of Understanding between the Movement of the Economy of Communion and the University of Sto. Tomas, for closer cooperation in the fields of business management and economics, with special attention to the further deepening of the understanding EOC amongst the students as well as professors of the university.
The special gathering precedes the first EOC Pan Asian Conference (to be held on May 25-29, 2016 in Mariapolis Peace, Tagaytay) to allow interested participants coming from various parts of the country as well as other nations from the region, to participate in the twin events.
More info: This email address is being protected from spambots. You need JavaScript enabled to view it.