From January 17 to the 21, in Mariapolis Lia
Argentina, the first EoC Summer School: building the dream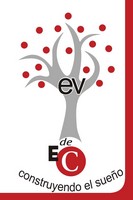 "Building the dream" is the motto that accompanies the logo of the first "Escuela de Verano EdC" for young and aspiring entrepreneurs which will soon take place in O'Higgins (Buenos Aires) at Mariapolis Lia. This motto truly expresses the spirit that has filled the preparations for this school since the idea first came about in Santa Cruz, Bolivia, last July. 
see the blog
see the photogallery
The first dream to come true was the EoC Congress in Santa Cruz, projected and desired since the year before. And it was the notable participation of the youth in that congress that led to the desire to hold an Escuela de Verano (Summer School)
for youth from all over Spanish-speaking Latin America
, to be held in January 2011. Another dream that will come true. The school will be for a maximum of 40 participants, youth from 20 to 35 years old, so that it is possible to build a personal and deep relationship with each one of them. It is geared towards young entrepreneurs or those who feel the vocation to become so. So far, the youth confirming their participation come from
Costa Rica, Mexico, Ecuador, Colombia, Peru, Bolivia, Chile, Paraguay, Uruguay and Argentina
. 
"It is not easy to express the experience we're living", said Ramon Cervino, among the school's organizers, "the organizing 'body' is spread throughout South America and Europe. Through intense exchange, each one has concretely participated by making invitations, giving ideas, proposing topics for the program as well as methodologies to bring it ahead. Some in the group have never seen each other... so we're exchanging photos so that everyone always has the faces of the others in mind, even those who may be on the other side of the ocean". It is a preparation "of communion" that seems to be putting very promising foundations to a successful school.  
Each day, a different topic will be covered, addressing it from different angles. Topics include "the meaning of charisms for the economy", "reciprocity", "gratuitousness", and "the wound of the other". We will try to understand how to incarnate each topic in the life of the business. 
Participating professors include Maria Inés Silvestro (Argentina), professor of Economics in Mendoza; Galo Pozo Almeida (Ecuador), lawyer and expert business consultant in motivation and personnel development; Luca Crivelli (Switzerland) and Benedetto Gui (Italy), both professors of Economics, respectively at the University of Italian Switzerland in Lugano and the University of Studies in Padova, representing the International EoC Commission. And of course, there will be EoC entrepreneurs like German Jorge, to express the ideas that they concretely apply to run their own businesses.
Our wish is that through this "Escuela de Verano EdC" there will be many more important pieces joining to "build the EoC dream".
For more information, write to: This email address is being protected from spambots. You need JavaScript enabled to view it..