An inclined plane
By Alberto Ferrucci
From "Economy of Communion - a new culture" N.31 - May 2010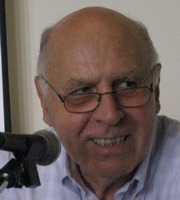 Many are touched by the fact that EoC businesses allocate profits for those in need and also for the spreading of a new humanism; others object because they say that this practice is not new. Another person, reading the EoC report about profits was astonished because if the shared profits are divided by the number of businesses, the average result of each one's contribution is meager.
And yet, the cultural impact of the commitment, passion and witness of the EoC entrepreneurs, businesses and scholars on today's society cannot be denied. It is this impact that led Benedict XVI to mention the economy of communion in his encyclical, Caritas in Veritate. Evidently, the simple sum of shared profits does not completely describe the development of the project and just how precious this way towards fraternal economy is for humanity.
In fact, in 1991, Chiara Lubich's proposal to share profits was not launched in a generic way to all people but to those people who already shared the culture of giving. These were people who were trying to become saints where life's circumstances and their work had brought them. They were already practicing agape: loving first with hope, without expecting the other to love in return.
They were people who were behaving this way to attract the presence of God  promised when reciprocal love is a reality. Chiara wanted businesses to arise near the movement's small towns. The businesses would be entrusted to those more expert and who could give work to the town's inhabitants, as well as produce profits to help their neighbors in need get out of poverty. This would be made possible with the contribution of everyone; we may be poor but we are many. 
The responsibility to live communion among workers, suppliers, clients and competitors was implicit in her invitation, as was the respect of personal rights, state laws and the environment. 
Therefore, Lubich proposed a way of doing business that, in the countries where such behavior is not usual, just breaking even is a problem. However, she believed that these businesses would turn a profit because she had experienced that Providence intervenes when one lives the culture of giving, and she did not see why this would not also happen for businesses and nations.
Businesses that operate in the midst of the world, far from the movement's small towns, also adhered to the project, and today these businesses are in the majority. They are businesses "in-progress", that try to increasingly live communion within the business and with its surrounding territory. These businesses are connected with all the others and with the business parks in the small towns through a shared ideal. Even with all their limits, these businesses are very precious, because they work in this style as much as they can while being in the midst of the world. They are like an inclined plane that joins today's economy with a fraternal economy. Their witness in society, in some way, already reaches the goals of the project: contaminating those around them with the culture of giving,  influencing them in some way. Then, when these businesses offer a job to someone who is out of work or to someone with different abilities, they are already helping the needy. Talking to these entrepreneurs and workers, one realizes that the businesses often feel that they cannot forget those around them, and therefore they support initiatives aimed towards the culture of giving. Then, sometimes these people run into situations of social hardships in other countries and they directly get involved in helping in very important ways.
To respond to all this, these businesses use wealth that will not be distributed to their associates. This is also, in some way, profit that is used for the goals of the project. It is not always easy to quantify, but we must find a way to do so in order to more accurately represent the shared profits. In one case, where a business tried to make this calculation, it was clear that the wealth distributed by the business towards these goals was seven times higher than the monetary profits given to the EoC project.
Therefore the profits given to the EoC project are just the tip of the iceberg of this new economy. We hope that this tip which will continue to emerge because the profits given in accord with Chiara's invitation are particularly precious.
Certainly, Chiara had intuited that the EoC was more than profit sharing, but perhaps in these early years we have not been capable of showing this. Maybe, we still had to experience that although it was easy to send profits to those near to us who are in need, risking that they remain in that condition because of the assistance received, it was much more of a challenge to experience that the persons receiving those profits were truly our brothers, truly our neighbors, truly our equals who need help to overcome their difficulties so that they, too, with equal commitment, can live the culture of giving.