Catholics in Business Wrestle With Pope Francis' Attacks on Capitalism - 'If the Pope's Message Is Going to Be Effective, It Has to Be Realistic'
By Gregory J. Millman
published in The Wall Street Journal on July 10, 2014 2:26 p.m. ET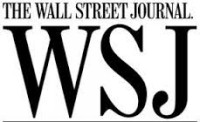 VATICAN CITY—Since his election last year, Pope Francis frequently has turned his attention to global business. "The economy can no longer turn to remedies that are a new poison, such as attempting to increase profits by reducing the workforce," he wrote In November.
Such comments, typical of this pope's statements, writings and even tweets, have Catholic executives struggling to remain faithful to their religion and loyal to their stockholders.
"Of course, I think he's right to say that, just so we are conscious of our responsibility," says Robert LeBlanc, who leads French operations for insurer Aon PLC. But, "When you run a company you have to run it for the long term. If you cannot keep all the people, you have to do something."
The debate matters beyond the church. Catholics constitute about 17% of the world's population and a greater proportion in Latin America and swaths of Europe, so the church's teachings on business can affect commerce world-wide.
"It is a critical moment now for the unity within the church about how to evaluate capitalism," says Luigino Bruni, a professor of economics at Lumsa University in Rome. Prof. Bruni helped organize a church conference for this weekend intended to promote the church's social doctrine.
Cardinal Timothy Dolan, the archbishop of New York, wrote in May that the pope wasn't denouncing capitalism. And some executives say they have no trouble squaring the pontiff's comments on capitalism with their professional responsibilities.
But Pope Francis' statements are a sharp departure from those of St. John Paul II, who as pope 23 years ago wrote what Catholic theologian the Rev. Richard John Neuhaus called "a ringing endorsement of the market economy."
While applauding the spirit of the pope, many executives say it will be difficult to practice what he has preached.
"I have had people say, 'I'm a little bothered, look at what this guy is saying about us,' " says Home Depot Inc. co-founder Ken Langone, describing resistance he received while trying to raise funds to renovate New York's St. Patrick's Cathedral.
"Look at what happened to Poland in the last 25 years and look at what is happening in Argentina, they are about to go back into default," says Mr. Langone, the chairman and chief executive of investment bank Invemed Associates LLC. He attributed the Argentine pope's criticism of free markets to his unfamiliarity with any form but the "crony capitalism" of his native country.
Domingo Sugranyes Bickel, the former vice chairman of Spanish insurer Mapfre SA, says he wonders how much the ideas of businesspeople will matter to this pontiff.
"If the pope's message is going to be effective, it has to be realistic," says Mr. Sugranyes, who is chairman of a foundation established by Pope John Paul II. "Whether under the present pontificate there will be this effort to first recognize where the true problems are, instead of starting from top down, it's a hope."
Pierre Lecocq, the CEO of French auto-parts maker Inergy Automotive Systems SA, says that when Inergy's sales volume fell by half during the global financial crisis, he cut 1,500 people from a workforce of 5,500. Mr. Lecocq says he has no difficulty reconciling such decisions with social doctrine. "I did not cut people to increase profits but to save the company," he says. "When it is a question of survival, you have no choice."
Some Catholic business people say the pope's social doctrine not only doesn't contradict, but supports sound business practice.
"Of course, you have to rationalize and have an efficient structure to operate," says Jose Ignacio Mariscal, a director of Mexican food maker Grupo Bimbo SA BIMBO. B de CV. "But the result is that, at the end, we have more employment than when we started because it grows. We develop the market."
Francesco Paolo Fulci, president of Italian confectioner Ferrero SpA, says the company is so attentive to Catholic doctrine that it holds its annual meeting at the Marian shrine of Lourdes, France.
"What I can tell you is that we here in Ferrero are not distressed at all by the papal message," he says.
Write to Gregory J. Millman at This email address is being protected from spambots. You need JavaScript enabled to view it.