Business owners in Indiana work to love their employees as themselves
By Julie Mundell
from Living City, October 2012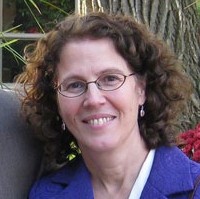 Our business is too small for a full-time office cleaner, so for the past few years my husband and I have used the services of an outside company for this work. Jennifer had been providing this assistance for about two years. We were happy with her work and with her rapport with our employees. We often exchanged family stories, including the ups and downs of being working moms. She and her family lived with her dad to share expenses, but she was saving to move out on her own. She was hard-working and cheerful at work, even when she unexpectedly became pregnant with her third child. She worked into her eighth month in order to maximize her leave-time with the new baby.
We told her company that we would gladly accept a temporary substitute, but we wanted Jennifer back after her leave time, and they seemed to agree. A few months after the baby was born, I called her and learned that her company had let her go. She was now in the precarious position of looking for small jobs, hoping to make a go of it on her own. I asked her to add us as a client and politely stopped calling the other company, making it clear that we were not pleased with how they had treated Jennifer.
Her good work with us continued, and after several months, she came to work especially happy. She had found a small house she knew she could afford and had already offered the asking price. But then she received the news that the mortgage had been denied. Always having paid cash after saving for what she needed, she had no credit history. She was crushed.
Speaking about this with my husband, we struggled. We knew that our company could not afford to hire her full time or provide traditional employee benefits. But we felt that she too was our employee and a neighbor to love.
Recalling a friend's experience with micro-loans, we realized that this was something we could do. Unlike the mortgage company, we felt the risk was small, because we had seen how reliable and responsible Jennifer was. We set aside the money, came up with a fair repayment plan, and offered her a no-interest loan. She was floored! And so delighted that she cried. We teared up too.
But then there was one more step. The mortgage company asked for a letter declaring that the money was a gift, with no expectation of repayment, so that if she got behind in her payments to the bank, she would have to pay them first. Believing that this was still a good investment—in Jennifer, in her three children, and in the community as a whole — we wrote the letter with trust.
This is what we would have wanted our neighbor to do for us.