On Sunday, February 13, Sergio Gironella left us. He was a founding associate of the EoC cooperative 
Il Sentiero Servizi of Macerata
Sergio Gironella: the person at the center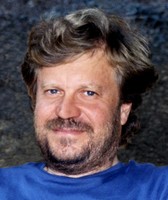 "Last Sunday, Sergio Gironella, 47, father of 4 children, left us when his illness unexpectedly  worsened," Romano Ruffini, who in 1994 invited him to participate in the EoC adventure, told us. "That year, we had spoken to Sergio about the Economy of Communion, and he, who belonged to the Neocatechumenal Way, was fascinated by Chiara's message, and he decided to leave the job he had to found the cooperative Il Sentiero Servizi with me, in Macerata. I have to say that at that time, we still had no promise of success, so his decision was truly a leap in the dark."
The cooperative deals with IT services and telephone communications, and its mission is that of "integrating various kinds of information-telephone systems". Sergio was the head technician, while Romano has always dealt with the administrative, organizational and commercial aspects. "Together, we undertook a very difficult journey, like in 2008, when many businesses in Marche Province were closing because of the crisis, and we felt the effects of this in our work. Also, each time we wanted to be faithful to the EoC principles, we placed ourselves in obvious disadvantages compared to our competitors without very many scruples."
Romano Ruffini continues, "What always touched me about Sergio was the way he was willing to talk again and reconsider his positions, which were very strong, in the interest of the client. An example: deciding to use Open Source Software was not an easy one. Implementing our services with free programs was an advantage for our clients because they could spend less. However, the business's profits were reduced, but in the end, it generated new innovations because the result was that we could see less expensive machines that provide more advanced technologies, and therefore, it was truly a choice to do what was best for our clients." Romano concludes, "Sergio was always faithful to the Ethic that we were given, from the beginning, and he never wanted to compromise in this aspect, for example, dealing with the dishonest competition of others who did not have their workers registered or who worked in the black to lower their prices. His recipe to beat dishonest competition was aiming at quality."
From Romano's account of Sergio, we can see a man who truly put the person at the center in his daily practices. He is a truly testimony to the EoC. Thank you Sergio!