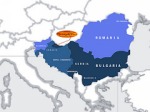 The
small town Mariapolis Faro
was born in 1991 in Križevci, in Croatia, 60 km from Zagabria, placing itself from the beginning as a place of meeting between people coming from Croatia, Slovenia, Serbia, Bosnia e Erzegovina, Macedonia, Montenegro, Bulgaria, and Romania.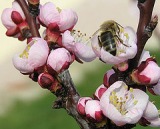 The development of the industrial park began in 1991 when the first agricultural businesses were born with 20 hectares of land (corn, wheat, vegatables) and the first family of volunteers more there with their car body shop "Bestim d.o.o."
The nursery school «Raggio di sole» (Ray of Sun) began in 1995, to form "new people". Today, the school is recognized by the Croatian Ministry of Instruction as a model for a new "pedegogy of communion".  From there, a more widely developed formational and educational program began which now includes other nursery schools in Serbia and Macedonia and the Education Department as partners.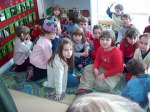 To value the local potential and to meet the needs of high unemployment rates, they have committed themselves in recent years to favor and sustain small economic initiatives in both agriculture and handicrafts.
The businesses include:
S.p.a. «Stellae Fari» which includes production of socks, a hair salon, sales representative for the business Leone Plant art, a bulk florist, and a plum orchard with 2,500 plants
Plant art , a bulk florist
a

Plum orchard

with 2,500 plants
Agrofaro, an agricultural business
In 2004, it was necessary to found the Association of the EOC ("Udruga za Ekonomiju Zajedništva")  Diese E-Mail-Adresse ist vor Spambots geschützt! Zur Anzeige muss JavaScript eingeschaltet sein! with objectives to promote the new values which the EOC project has spurred, organizing networking, meetings and other manifestation about the Economy of Communion and promoting the EOC through the organization and support to private businesses, as well as small family-owned businesses.

The businesses gathered in the industrial park include 12 from Croatia, 6 from Serbia, 2 from Bulgaria and 4 from Romania.