From 12 - 15 July, the School is open to all those interested in the EoC in all of South America
Communion, Creativity and Passion for a New Economy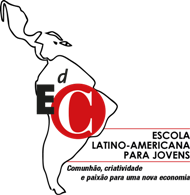 There is great movement in all of the Brazilian EoC Commission in preparation for the EoC School of South America, to be held from 12 - 15 July 2012 at Igarassu-PE. The "continental distances" are not an obstacle: technology brings everyone close and via Skype conferencing from every part of the nation, each one is a builder of this program, in deciding the particular logistics and, above all, in guaranteeing that the School be an expression of the existing reality. Many are the youth involved in all of this fervour.
The School is aimed at young adults: business people, students, scholars and professionals from all of South America. It aspires to first of all be a space to exchange ideas and experiences lived out. By "young business people," we mean both all of those who have been part of the project in these last few years and those who are at the beginning of their business venture.
There will be working groups every day and plenary sessions with open dialogue. Also the workshops, held by our experts, are part of this "dialogue forum."
Among the main themes, Luigino Bruni will deal with: "The EoC Business Person and the Real Physiognomy of Poverty" and "The Profile and Challenges of the EoC Entrepreneur": the goal is to offer reflections and training tools to the people that aim to make the Economy of Communion an alternative for a new type of behaviour both in the private and economic realm.
Also the cultural moments that aim to introduce the places and persons present, or the moment "EoC Wide Open"in which will speak both the employees of the local EoC companies and other interested persons, will be all occasions to put into practice the proposed title: "Communion, Creativity and Passion for a New Economy."
Enrolment is from 5 April to 31 May 2012 through the following link of the Mariapolis Center Santa Maria: http://www.mariapolisantamaria.com
For more information write to: Diese E-Mail-Adresse ist vor Spambots geschützt! Zur Anzeige muss JavaScript eingeschaltet sein! - tel. 41 3076-0749 / 41 9684-6170 (Adriana Mendes)
See the invite with the program in Portuguese