Pan African EoC School: the blog!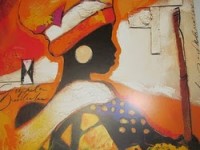 It is a turly special welcome, "Karibuni!", which greets those who visit the blog of the Pan African EoC School, still going on today at Mariapolis Piero (Nairobi).
The address is: http://www.eoc-africa.blogspot.com/ The colorful photos and the texts of some of the presentations give us the feeling of being there ourselves. Among the posts is the experience of Bangko Kabajan and of Teresa Ganzon, that of Leo and Anneke Andringa, and the report by Genevieve Sanze. Then many, many photos and a song written for the event!
We want to thank the youth at the school who are keeping the blog updated so that the whole EoC world can live this school together with them. Visit theblog!